True to form, Apple's invitation to its March 2 press event doesn't explicitly state what's going to be covered. But after a quick glance at the invitation graphic—which features the corner of an iPad behind a peeled-back calendar page labeled "2"—you don't need an inside source in Cupertino to conclude that a new version of the iPad is likely on the agenda. After all, it's been more than a year since Apple first took the wraps off its tablet—plenty of time for the company to come up with something that wows us all over again.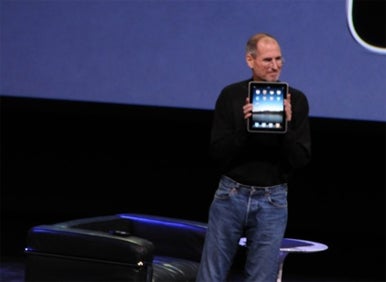 Apple certainly doesn't need our help coming up with ideas for the next iPad—after all, the company has managed to sell around 15 million iPads so far without any outside input. Still, after taking a look at the current iPad, it's easy to see a few areas that could stand to see improvements, enhancements, or even—dare we suggest—new features that could take Apple's tablet in any number of exciting new directions.
Here are 11 iPad additions that we hope might be on Apple's drawing board for next Wednesday's big event.
More memory
Apple's approach to mobile-OS multitasking arrived on the iPad last fall with the iOS 4.2 update. And while Apple claims that iOS's implementation is designed to use memory more efficiently than true multitasking, anyone who uses a multitude of apps knows that once you've launched too many, the iPad can start to crawl. Apps are slow to switch, games lag, and sometimes memory-intensive programs just quit, displaying a message that they don't have enough memory to run.
For many of us, then, the iPad's most pressing need is familiar to any long-time computer user—more RAM. While the iPad still leads the tablet pack in terms of usability, popularity, and app selection, many of its rivals are planning to offer twice as much RAM—or more. For example, the Samsung Galaxy Tab offers 512MB of RAM, while the Motorola Xoom includes 1GB, as will the BlackBerry Playbook when it ships; that compares to just 256MB of memory in the current iPad.—Dan Frakes
Cameras—lots of cameras
A camera is perhaps the no-brainer feature of a new iPad, one of the few capabilities it doesn't already share with its smaller iOS siblings. The advantage of a front-facing camera is obvious: Apple has slowly spread its FaceTime video-chat feature throughout its product line, starting with the iPhone 4 last summer and moving to the iPod touch and the Mac last fall. The iPad would seem to be the next logical progression.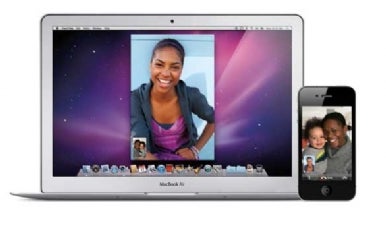 But rumors seem divided on a rear-facing camera, with many pointing out that people aren't likely to use their iPad for photo-taking as they would an iPhone or iPod touch. That's only half the story, though—remember, for example, that FaceTime on your iPhone or iPod touch lets you switch cameras, to show your conversation partner what you're seeing (great for showing off the baby's first steps or your vacation landscape). And think of all the iOS apps that let you put the iPhone and iPod touch's rear-facing camera to clever new uses, whether it be to scan barcodes, search for place to buy a book by snapping its cover, or even deposit a check into your account. It would be one more hardware feature developers would be able to tap into when creating clever new software.—Dan Moren
Camera tethering
Speaking of cameras and the iPad, many photographers have embraced Apple's tablet as their go-to device on the road or on location. Apple's iPad Camera Connection Kit allows users to offload images and video from their camera or memory card, but for the iPad 2, we'd love to see the company take it one step further and give photographers the ability to directly—and wirelessly—tether their cameras during shooting (an option the jailbreak community has already successfully enabled).
Currently, photographers who wish to control a camera from their iPad can do so using an app—as long as they add a Wi-Fi-enabled computer to their setup. But that setup is useful only in a studio setting. If Apple were to add such a feature directly to the iPad, not only would the tablet's larger screen offer better framing and previewing than through a DSLR's viewfinder or small screen, but the capability to control and fire your camera remotely opens up a host of new options for photographers looking to shoot on location.—Serenity Caldwell
An SD-card slot
For those times direct camera tethering isn't available—or is simply overkill—we'd love to see a built-in SD-card slot that obviates the need to use the easily-misplaced iPad Camera Connection Kit dongles. Being able to pop the SD card out of your camera and slip it into the edge of the iPad would be a welcome improvement over the current options.
Just as convenient—though admittedly much less likely, given Apple's desire that all content go through iTunes—would be the capability to play a movie, or even transfer documents, directly from an SD card, freeing us from the often-onerous hassle of having to have a Mac nearby if we want to get data onto our iPad.—DF
Increased storage
Who doesn't want to be able to carry more of their music library, have more movies on hand, and install more apps? Despite the iPad's movie-watching convenience, as well as the huge array of storage-hogging apps you can install, the current model maxes out at 64GB—less than half that of the venerable iPod classic, which is essentially limited to music storage and playback. We've been pining for a 128GB iPod touch for a few years now, and we've come to the realization that the iPad needs that storage even more. Here's hoping we won't have to choose between more movies and big apps much longer.
Of course, there's likely another benefit of a higher maximum capacity: Apple has historically bumped capacity across a product line's models while keeping prices the same. In other words, even if 32GB is plenty of storage for you, a bump in iPad capacities means you'll be able to get that 32GB for a lower price than if you bought the current iPad.—DF
Another speaker
When the iPad debuted, we were more than a little surprised by how well its single mono speaker performed. It sounded much less tinny than the similarly-small speakers in many phones and portable devices, and it played quite a bit louder than expected. But there are plenty of times the iPad's speaker is still not loud or clear enough, requiring headphones or external speakers if you want to enjoy music, games, or a video.
Considering the iPad's svelte profile, and how tightly its components are packed inside, we suspect Apple couldn't make the iPad's speaker much bigger; and given the tablet's compact size, adding a second speaker wouldn't significantly improve stereo separation. But a second speaker would provide a few noticeable benefits. First, the iPad would be able to produce louder audio. Second, if Apple were to put the second speaker on the top of the iPad (opposite the existing one, rather than along the same edge), the overall audio experience would be quite a bit better, especially when watching movies in landscape orientation—besides adding a modicum of stereo effect, it would avoid the current situation where anyone sitting away from the speaker end of the iPad can't always hear the action. Finally, an opposite-end arrangement would reduce the chances both speakers would be blocked by a stand or hand.—DF
A better picture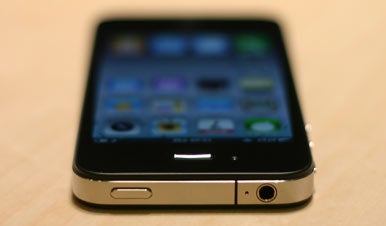 Anybody who's used an iPhone 4 for any amount of time has been spoiled by the device's gorgeous Retina display. Whether you buy into the "human eye is unable to discern individual pixels" argument or not, there's no disputing that it's a beautiful screen. So why not bring it to the iPad?
Granted, doubling the pixels on the iPad's larger-than-an-iPhone display would be an expensive proposition—and one we don't expect in time for the iPad 2—but we think it will happen eventually. Higher resolution means better quality graphics for games; sharper, more readable text for Web pages and e-books; and, of course, high-quality images and HD video. Of course, with a nicer screen, you'll likely be wanting to load up all your high-resolution videos—so that increased storage we mentioned above wouldn't be a terrible thing to have, either.—DM
Gyroscope
The iPad already sports the accelerometer and ambient-light sensor of its smaller cousins, so why not the gyroscope too? First introduced in the iPhone 4, the three-axis gyroscope allows iOS game developers to take advantage of a whole additional control dimension (and you know how much 3D is the rage these days). With a gyroscope inside, iPad game designers could offer apps that allow you to rotate around an axis or detect pitch, roll, and yaw. Plus, it's another step toward standardizing the features available on Apple's iOS devices.—DM
Processor improvements
All things considered, the iPad's Apple-designed 1GHz A4 chip is pretty peppy, but users always appreciate a zippier experience, and processors always get faster. Of course, simple improvements to raw clock speed are only half the story: if you just amp up the power, you lose precious battery life.
In the first iPad, Apple stressed the balance of the A4—its ability to deliver high performance at low power consumption. That tradition should continue in the iPad 2, but with a logical progression to faster hardware. Add in a more powerful graphics processor (especially if we're going to see a high-resolution display), and you've got the ingredients for a stunning update.—DM
Less weight
With all these additional features, there's one place we actually want to take something away, and that's how much the iPad weighs. While toting around an iPad is not exactly like lugging around a dumbbell, the iPad's 1.5-pound weight is inching pretty close to a 2.3 lb. MacBook Air—that's a gap that should be widened. (Ask anyone who owns both a Kindle and an iPad.)
Apple may not be able to get the iPad down to a single pound this year, but every ounce it shaves off is one step closer to making the iPad something people don't hesitate to throw in their bag because of weight. Sometimes, less really is more.—DM
Lower prices
Of course we'd love to see iPads at lower prices—we're only human, after all. It's tough to see how Apple would shave a significant amount off a price tag that's already hundreds of dollars lower than most of its competitors, but a $100 drop would surely perk up the ears of many a recalcitrant consumer.
Even if a less-expensive iPad didn't sport all the features of its higher-priced compatriots—for example, a Wi-Fi-only model with limited storage—it would serve to get more people in the door…where they could be enticed into spending a bit more to get those extra features they might otherwise have eschewed. If nothing else, at least Apple could keep the original iPad around at a lower price, as it's done in the past with previous-generation iPhones.—DM
David Chartier contributed to this report.