Editor's Note: The following article is reprinted from Macworld UK. Visit Macworld UK's blog page for the latest Mac news from across the Atlantic.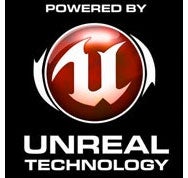 Gameloft, the Paris-based developer and publisher of digital and online games, has announced a multi-platform licensing agreement with Epic Games that enables Gameloft to incorporate the Unreal Engine 3 in four new games, two to be released in 2011 and two in 2012.
Previously used on DirectX 10-enabled PCs, Xbox 360 and Playstation 3 platforms, Unreal Engine 3 supports advanced gameplay features such as particle effects, gameplay scripting, rigid bodies, ragdolls, vehicles, and physics-based animation.
"Gameloft is very pleased to partner with Epic, especially with their ability to stay ahead of the curve and continually place the best game engine technology in developers' hands at any given point in time," said Julien Fournials, vice president of production, Gameloft. "Using Unreal Engine 3 allows us to push game visuals with remarkable lighting and high-fidelity environments. We are confident that players will enjoy the games powered by Unreal Engine 3."
"There is no doubt that the four games running on Unreal Engine 3 will be visually stunning and take advantage of the powerful mobile gaming devices," said Mark Rein, vice president, Epic Games. "We are thrilled to provide our technology to Gameloft and look forward to a lasting collaboration."
Under the agreement, Gameloft plans to release games on multiple mobile and downloadable platforms. As well as iOS, these will include Android, PlayStation Network and set-top boxes.