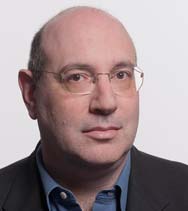 I know you're not going to believe this, but amid the mobile-device revolution of the past ten years, one of the most important spaces in the digital world has been almost entirely ignored.
I am talking, of course, about the wrist.
That's right: take a look at that watch you're wearing. (Or perhaps think back to when you once wore one.) It's essentially a uni-tasker. It does one thing: tell you the time and date. In this world of connected digital devices, your wrist is the equivalent of empty beach-front property.
Sure, there have been efforts. A few years ago, Microsoft launched an initiative to create a set of connected, digital devices that could display information in a simply and highly glanceable format. The initiative was called SPOT (Smart Personal Object Technology), and the initial design for the devices were a series of wristwatches.
Sadly, the SPOT watches never really caught on and are no longer available today. It seems Microsoft has largely abandoned the effort. That's a shame. Even though the first implementations were less than stellar, there's much that can be done in this space to ultimately make it a success.
That's why when Apple introduced the last iteration of the iPod nano, I was so interested. When I first saw it, my first thought was, "This could be turned into a watch!" No less than Steve Jobs himself made this connection, with a throwaway line at the iPod nano's introduction.
As you might expect, there have been a multitude of products that have come to market in the past few months, all with the goal of allowing your iPod nano to do double duty as a wristwatch. The nano itself helps facilitate this with a setting that activates the clock feature on pushing the power button.
While I've tried a few different iPod nano-wristwatch products, most of them are just not up to the task functionally and aesthetically. The one bright spot came from a company called WiMo Labs, which offers a premium conversion kit called the LunaTik.
Originally conceived as a KickStarter project seeking $15,000 to go into production, the company raised nearly a million bucks from customers eager to see a product made. I, of course, was one of those customers. The aesthetics are great, if a little bulky. (But, then, I tend to like large watches.) I've been using a LunaTik conversion kit to make my iPod nano a wrist device and here's what I've learned.
In order to understand the idea of a nano on your wrist, it's important to note where a device like this fits into the consumer-device form-factor taxonomy. Unlike devices that go into your laptop bag or even your pocket, wrist devices are invisible. These sorts of wearable devices will be ubiquitous relatively soon. And they will perform the delightful task of freeing up room for you to carry something else.
While I love the idea of a nano on my wrist, the current iteration leaves something to be desired. The nano is an good watch, feature wise. It has most features you might want including alarms, timers, chronographs, and the like. Unfortunately, like LED watches from the 1970's, you have to press a button in order to use the watch. That grows old pretty quickly. It would be cool to see Apple create some sort of low-powered OLED display to allow the watch to display the time continuously.
The nano is also not a "smart watch." While it's nice to have some music on your wrist and even some photos, the nano begs for an app architecture that would let third-party developers create new watch features, faces and other wrist apps. There's also no connectivity. One can imagine a Bluetooth connection to the iPhone that would allow users to see messages, reject or take incoming calls and allow content (think weather updates and various push notifications) to be sent to the wrist for display.
Wearing an iPod on your wrist also requires some big shifts in habit. Unlike regular watches, the iPod nano needs to be re-charged every few days, depending on how much you use it as a music player. Apple's not promoting the iPod nano as a watch right now, which is wise. But I do expect that it's looking closely at how people are using this device, and taking notes for future product development.
Overall, the iPod Watch is an amazing concept. It shows the power that form and function have to create new experiences out of the familiar. I suspect that Steve Jobs' mention of a member of Apple's board being interested in wearing the iPod nano as a watch was less of an anecdote and more of a trial balloon. It wouldn't shock me if a future iteration of the iPod nano was indeed entirely wrist based, with added integrative features and apps that makes it work more closely with other devices such as Apple TV or iPhone.
The world of invisible, wearable gadgets is going to be a vital part of mobile computing. It's a shame to let such valuable property continue to go un-developed. Here's hoping that Apple takes the time to invest and deliver on the long unfilled promise of wrist-based devices.
[Michael Gartenberg is an analyst and long-time Mac user who covers the world of the interconnected consumer for Gartner. The opinions expressed are his own.]
16GB iPod nano (sixth generation, late 2010)