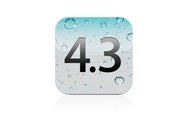 Alongside the new iPad 2, Apple on Wednesday also discussed the latest revision to its mobile operating system, iOS 4.3, and new iOS versions of its iMovie and GarageBand iLife apps. But with new products come all sorts of questions. Lucky for you, the Macworld staff has dug through the details to bring you the answers to your posers and more.
When will iOS 4.3 be available?
The iPad 2 will ship with iOS 4.3 on March 11. That same day, owners of compatible iPhone, iPad, and iPod touch models will be able to download the update for free, as well.
What models will iOS 4.3 run on?
iOS 4.3 will be compatible with the iPad, iPad 2, iPhone 3GS, iPhone 4 (GSM version), and third- and fourth-generation iPod touch models. Notably absent there are two models: the iPhone 3G, which runs iOS 4.0, albeit without features such as multitasking; and the CDMA (Verizon) iPhone 4.
Wait, my brand-new Verizon iPhone doesn't get iOS 4.3?
According to Apple, not on March 11, the date iOS 4.3 debuts. We're not sure why the Verizon version—which is currently running iOS 4.2.6—won't receive iOS 4.3, but we've put in a call to Apple for clarification. Ars Technica quotes an Apple representative as saying that Apple only just released the CDMA iPhone and that "if history's an indicator, these things will eventually converge." (It's worth noting that at least one iOS 4.3 feature—Personal Hotspot—is already available on Verizon iPhones.)
What does Apple mean when they say the Personal Hotspot is "iPhone 4 only"?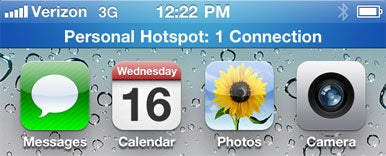 Alas, only the iPhone 4 supports sharing its 3G connection via Wi-Fi—the personal hotspot feature will not be available to 3G-equipped iPads. There's no real technological reason Apple couldn't do it, so we suspect it's a matter of carriers haggling over pricing or availability.
Is Flash supported yet?
We hope you're not still holding your breath. No, and Apple has given no indication it ever will be.
How does Home Sharing work on my iOS device?
Once you've set up Home Sharing—which requires entering your Apple ID and password—you should see any other shared libraries on your local Wi-Fi network right inside your iOS device's iPod app, or Music and Videos apps.
Once I install iOS 4.3, will I be able to output HD video from my iPhone, iPod touch, or original iPad using the new Digital AV Adapter?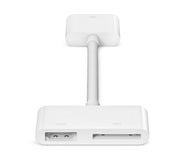 Apple's Digital AV Adapter works with the dock-connector port on the iPad, iPad 2, iPhone 4, and fourth-generation iPod touch, letting you output HD-quality video to an external display. However, when used with an iPhone, iPod touch, or original iPad, the adapter doesn't support systemwide mirroring and is limited to displaying video from apps that explicitly support video output, such as the stock Photos and Video apps and the Netflix app. In addition, that video is limited to 720p resolution. (When used with an iPad 2, the adapter lets you mirror anything and everything, including the Home screen, and supports resolutions up to 1080p.)
Speaking of video will my favorite apps automatically get the new AirPlay video-out feature when I upgrade to iOS 4.3?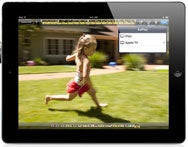 Developers will need to upgrade their apps to take advantage of the new AirPlay video output, so you'll have to wait until your favorite app gains this feature. That said, iOS 4.3 will bring AirPlay to Safari, which means that compatible video on the Web should work with AirPlay right out of the gate.
What's the deal with iMovie for iOS? If I bought iMovie for iPhone, do I have to buy this new version all over again?
Apple's $5 iMovie for iOS is a universal update to the original iMovie for iPhone—it's the same application, just with a new name and added features. Users who bought the original iMovie for iPhone will receive this as a free update when the app is released on March 11.
Will iMovie run on my original iPad? What about project sharing—can I transfer projects between my iPad and my Mac?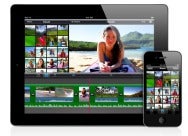 According to Apple's iMovie for iOS page and Apple's PR department, iMovie will unfortunately not work with the original iPad. The only iOS devices supported are the iPhone 4, fourth-generation iPod touch, and iPad 2. And while you can share projects between your iPad, iPhone 4, and fourth-generation iPod touch using iTunes, there's currently no way to transfer projects to iMovie '11 on your Mac at this time.
What about GarageBand? Which devices does it work with?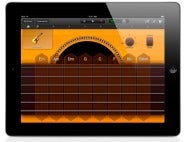 Unlike iMovie, Apple's $5 GarageBand for iOS is strictly an iPad app, though you can share your projects from your iPad back to your Mac so you can continue to work on your song on the desktop. We presume that means GarageBand '11, but we're checking with Apple about compatibility with earlier versions of the Mac app. We'll update the story if we hear back.
Can you connect real instruments to your iOS device for use with GarageBand?
With the help of third-party accessories like the $99 Apogee Jam, you'll be able to connect your real live guitar directly to an iPad 2 (as well as an iPad, iPod touch, iPhone, or Mac). We asked Griffin Technology if its GuitarConnect Cable will work with the new iPad. The company says it's hopeful that will be the case but won't be able to confirm until it can crack open the box of an iPad 2 next Friday. We've got a similar question out to IK Multimedia about its AmpliTube iRig connector—we'll add IK Multimedia's response once we get it.
Updated on March 4 to include Griffin Technology's response about GuitarConnect Cable compatibility with the iPad 2.