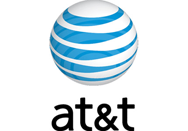 iPad owners who subscribe to an AT&T 3G data plan now have the option of paying at the end of a monthly billing period, rather than upfront, according to an announcement posted on the company's Website. Previously, AT&T only offered the ability to sign up for a prepaid plan via the 3G iPad's Settings app.
Regardless of whether you choose a prepaid or postpaid plan, the options are the same: $15 per month for 250MB of data or $25 per month for 2GB. Neither option requires a long-term commitment, meaning you can cancel at any time. For a limited time, new customers who sign up for a postpaid 2GB plan will receive the first month of service for free.
There are really only a couple of salient differences between the prepaid and postpaid plans, the more noticeable of which are the overage charges. Customers who use the postpaid option will be charged an extra $10 for every gigabyte over their allotted amount. Prepaid customers, on the other hand, will pay a higher fee: $25 for an extra 2GB of data. In addition, postpaid customers will have their charges appear on their monthly AT&T Wireless bills, while prepaid customers will see the charges appear directly on their credit card statements.
Customers can sign up for the new postpaid plans at any AT&T store, or at AT&T's Website, Best Buy, Fry's Electronics, Walmart, and select Nexcom outlets.
Apple iPad Tablet Computer
Apple iPad Tablet Computer