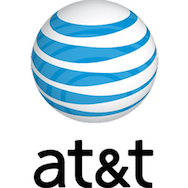 If you've been casting envious looks at your Verizon-iPhone-toting friends and their Personal Hotspots, get ready to get even: AT&T has confirmed that its iPhone customers will be able to take advantage of personality hotspot functionality when it launches as part of iOS 4.3 next week.
In an e-mail to Macworld, AT&T spokesperson Seth Bloom confirmed that the carrier would offer the same hotspot plan that it offers on other smartphones. The hotspot capability, which requires AT&T's $25 2GB per month Data Pro plan, costs an additional $20 per month, and allows users to share their iPhone's 3G data connection with up to five devices via Wi-Fi.
But as opposed to its previous tethering plan, the $20 monthly cost doesn't simply unlock the ability to use the feature. The fee also includes 2GB of extra data for shared devices. If you happen to exceed that amount of data, your shared devices can dip into the 2GB pool that's part of your Data Pro plan. Every additional gigabyte past those 4GB will cost you an extra $10.
If you're already a customer of AT&T's tethering plan, you'll be upgraded to the new hotspot model at no extra cost and will immediately receive the additional 2GB of data. A text message should notify you of the update.
Apple previewed iOS 4.3 on Wednesday at its iPad 2 launch event, and said that the free update, which will be available on March 11, will be compatible with GSM iPhone 4 models and the iPhone 3GS.