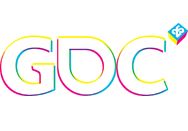 On Thursday, Macworld Staff Editor Serenity Caldwell and Editorial Intern Stephanie Kent dropped by the Game Developers Conference at San Francisco's Moscone Center to see the hot products on the show floor. While there were many cool games and technologies, three gadgets stood out from the rest.
The first, the Nintendo 3DS, is noteworthy—it's competing against the iPhone in the mobile market. Its buzzworthy feature is the ability to play 3D games without special glasses, a first for the industry. Like the iPhone, it has two cameras (front and back) and a touchscreen interface. But unlike the iPhone, the Nintendo 3DS lets you to take 3D pictures, and the additional screen lets users play games in 3D.
The Nintendo 3DS is the successor to Nintendo's DS line, and also offers three new interface options. The circle pad, motion sensor, and gyrosensor all help make the games on the device more versatile and more interactive.
Selling for $250 starting March 27, 18 games will be available at launch, and another 30 will be available within the month. It's not the hundreds of thousands of apps in the App Store, but Nintendo's launch lineups are traditionally very impressive. Easily the most talked about product to grace last June's E3 trade show, Apple enthusiasts would do well to keep tabs on the competition.
We also checked out Parrot's remote controlled quad-copter, the AR.Drone. What's interesting about the AR.Drone is that it's controlled with an iPhone, IPod touch, or iPad. With two cameras (one on the front and one on the bottom) you'll be able to see the terrain around the AR.Drone from the comfort of your iOS device.
The AR.Drone is available for $299. The app is free to download from the App Store, but it doesn't work unless you have the quad-copter itself. [Editor's note: Macworld took an in-depth look at the AR.Drone last August.]
Finally, Macworld looked at the Sphero, another gadget that uses an iOS device as a remote control. The robotic sphere uses both accelerometer and gyroscope technology as it rolls around, up ramps, and plays tag with other Spheros.
While still in the prototype phase, the developers are working to incorporate numerous free and paid games that work with the Sphero, which will be available this holiday season for $129.