Graf has released an upgrade to PictureShow, an iOS photo app that emulates various toy camera styles. Now at version 3.0, Picture Show sports a flashier user interface as well as numerous new effects and filters.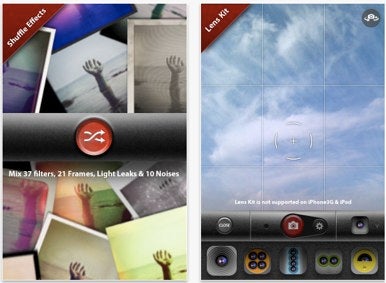 Similar to apps like Hipstamatic and Camera Plus, PictureShow adds artistic flair to photos on your iPhone, giving them the impression that they were taken on an old fashion toy camera. You can mix frame, light leak, and noise parameters via a shuffle button to create unexpected results, and even edit each effect via TextEdit, StyleEdit, and ColorEdit.
Along with a spiffier user interface, PictureShow version 3.0 includes a new Custom Camera feature that adds five camera lens—single, quad, vertical quad, multi-exposure, and halfshot lens—a ten second timer, and a 3 by 3 grid. Eleven new preset filters have also been added, bringing the total number of included filters in the app to 37. Also new is a TiltShift and HDR Effect, three new frame styles and noise styles, and new crop and flip presets.
PictureShow 3.0 costs $2 and requires iOS 4.0 or later.