If reading about game designers during last week's Game Developers Conference sparked your creative side, then the forthcoming Sketch Nation 2 might be just the app for you. Developed by Engineous Games, Sketch Nation 2 is a game creation app for the iPhone and that allows you to create your own iOS game—and then post it on the iTunes App Store.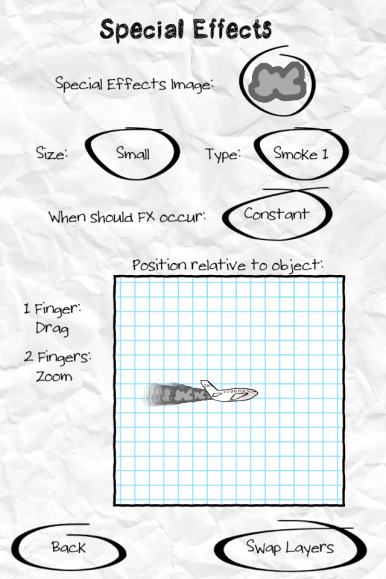 Macworld sat down with Nitzan Wilnai, founder of Engineous Games, to get a hands-on with the alpha version of the game creation app.
Sketch Nation 2 marries a kid-friendly "sketchbook" aesthetic with a plug and play game creation system. Through a handy set of menus that let you manipulate gravity, direction of scrolling, and enemies, it's easy to create a game within seconds. You can draw a hero, platforms or obstacles for them to confront, and even bonuses for them to capture. The current lineup of genres that a user can create includes side-flying, side-jumping, and top-down jumping platformers. That's not very robust at first blush, but does cover many popular casual game genres.
It's still an early build, but Wilnai explained that the developer will be "adding genres" before the game's launch. We saw the alpha version, but within the month the beta will launch. After that, Engineous is slated for a June release in the App Store. The first game built using Sketch Nation 2 has already been released under the App Store; Spooky Jump, a Halloween-themed vertical jumping platform, was released this past fall.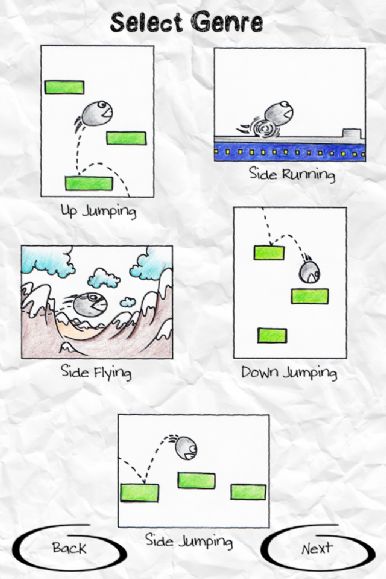 The original Sketch Nation app was more limited in its scope, only allowing you to build your own "Galaga-esque" shooter. But more than 8000 games were created using its game creation software. The original, which works on the iPhone and iPod touch, is still available for download for $1, and the sequel will likely stick to a similar price, Wilnai said. But unlike the original, the games that are created using Sketch Nation 2 can be posted on the App Store. Though the details of how Engineous Games intends to make these games available hasn't been finalized yet, Wilnai added that any game that is posted on the App Store will see its profits split between its creator and Engineous Games.