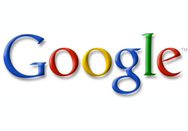 Has the mobile Web been feeling not so… "instant" since Google released Instant Previews for desktop browsers last November? Then it might be time to visit google.com on your iPhone, as the search and advertising giant has brought this time-saving feature to mobile browsers.
Announced on the Google Mobile Blog on Tuesday, Google has enabled Instant Previews for iOS and Android devices. After performing a Google search, new magnifying icons should appear next to each result. Tap one of the icons, and you'll enter the Instant Preview mode where you can swipe through results as visual snapshots of each page. Tap a preview to visit its corresponding site.
If Google detects that a site offers a mobile version, it will use that version for its snapshot and your final destination if you tap it. Check out Google's demo video below to get a better idea of how Instant Previews work on a mobile device.
Google's goal with the Instant Preview feature is to make it easier for you to evaluate your search results. For example, if you're looking for sites that offer a lot of imagery or a product comparison chart, these visual previews can help you make sure that a site offers the content you want before you click through and wait for a page to load. This feature is somewhat handy on traditional computers armed with fast Internet connections. But they should prove to be even more useful on mobile devices where battery power, reliable network speeds, and data caps are typically more limited.