The iPad 2 launch is upon us—or already here, depending on when you're reading this article. And if you're an aspiring iPad 2 owner, you probably can't wait to get your hands on Apple's latest and greatest tablet.
Of course, to do that, you'll need to know the ins and outs of tracking down and buying an iPad 2. Fortunately, we're here to help.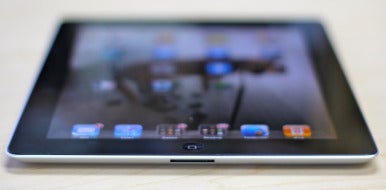 Ever since Steve Jobs took the wraps off the iPad 2 last week, Macworld has been on the case, covering everything from the tablet's new design and features to the nitty gritty on when and where it will go on sale. Maybe you've seen some of those articles, maybe you've missed a few. But in the interests of making your iPad 2 launch experience run a little bit more smoothly, we've collected all the relevant articles in one place for your reference.
How to get the iPad 2
The iPad 2 goes on sale in the U.S. on Friday, March 11. (If you're reading this from Canada, Germany, the UK, or 23 other countries, you'll have to wait until March 25 for your crack at the iPad 2.) If you're a night owl—or an especially early riser on the East Coast—you can place an order through Apple's online store starting at 1 a.m. PT on Friday. There's no word at this point on when the tablet will make its way into your trembling hands, though Apple promises free shipping for online orders.
To actually lay your hands on an iPad 2 this Friday, you're going to have to make your way to a retail outlet—either an Apple Store or any one of the other retailers that we outlined in our guide on how and where to buy the iPad 2. (Very briefly, Wal-Mart, Best Buy, Target will sell the iPad 2 on Friday. So will AT&T and Verizon, though those carriers will likely only see the 3G-equipped models supported on their networks.)
If you are waiting in line for an iPad 2 today, share your photos of the local scene in our Macworld iPad 2 Launch Flickr photo pool.
What kind of iPad 2 models are available
As with the original iPad, the iPad 2 comes in three capacities—16GB, 32GB, and 64GB. The iPad is also available as a Wi-Fi-only device or one that offers 3G connectivity—again, just like with the original iPad. But now there are separate Wi-Fi + 3G iPads for both AT&T and Verizon. And no matter what capacity or connectivity your model offers, you also get to choose whether your iPad 2 comes in black or white. (No white iPhone 4 jokes, please.) That's 18 different iPad 2 models, by our count.
The white-vs.-black iPad question may come down to your aesthetic tastes, but the question about which 3G iPad to get is a much more complicated issue. That's because the 3G-enabled iPad 2 will work on Verizon's CDMA network or AT&T's GSM network, but not both. Once you've picked your model, you're saddled to that 3G provider for as long as you have your iPad.
So which one to pick? You can look at our side-by-side comparison of rate plans for AT&T and Verizon to see which one you find more appealing. If you're more interested in performance than price, our PCWorld colleagues have painstakingly examined 3G wireless performance for assorted carriers. That should give you plenty of reading material while you wait in line Friday.
What we think about the iPad
If you're on the fence about whether to buy an iPad 2, Macworld's lengthy iPad 2 review should be able to answer any lingering questions about the tablet, such as how is the iPad 2 different from the original iPad? What's the performance like on the new model? Should I upgrade from my current iPad?
If you are picking up an iPad 2 on Friday, you're going to want to consider accessories. In addition to reviewing the iPad 2, we've also rated Apple's Smart Cover cases. We also profiled some of the initial iPad 2 accessories announced in the wake of the tablet's unveiling, whether it's cases or other iPad add-ons.
If this is your first iPad, you're going to want to load it up with apps. Last year, we profiled essential iPad apps—both paid and free offerings, as well as games. We suspect there's more than a few apps on those lists that will still tickle your fancy. For even more app ideas, check out our Appstravaganza feature which suggests new apps for iOS device newbies.