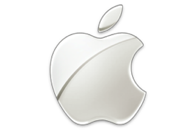 As the tragedy and aftershocks of the Japanese earthquake still unfold, one Apple Store employee offers an account of how Apple is doing its part to help.
On his personal blog, Web investor Kevin Rose posted an e-mail he received from a friend who works at an Apple Store in Japan. Rose's friend, who wished to remain anonymous, explained how the store has been offering power strips and device charging cables to anyone who needed them. The store has stayed open late into the night teaching people how to check news on their devices or use the store's free Wi-Fi to e-mail and FaceTime with loved ones.
Apple told both its retail and corporate staff that they could sleep at Apple stores. After the initial earthquake hit on Friday, senior managers ran out to stock up on food and drinks to prepare their stores as emergency shelters. Employees have been able to stay overnight in the store and even bring family, with one business team member's mother walking 3.5 hours to get there. When she arrived, store staff greeted her with the kind of standing ovation that Apple Stores use for big product launches.
Apple corporate employees also told retail staff that, should they want to attempt to go home, Apple would cover the costs of food and transportation. Should employees find that they couldn't make it home, Apple would also pay for a hotel.
Of course, stories of businesses pitching in during times of crisis are nothing new. Sony, for example, announced that it has donated 300 million Japanese yen, set up a disaster relief fund that employees can donate into, and donated 30,000 radios for relief efforts. But anecdotes like this, from citizens on the ground, offer a sliver of a silver lining to what is an increasingly dark cloud.