Due to the natural disasters that have struck Japan in the past week, Apple has delayed the launch of the new iPad 2 in the country.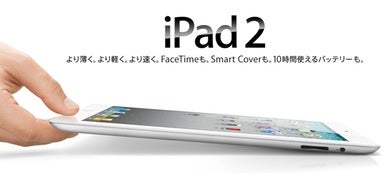 In a statement provided to Macworld, Apple spokeswoman Natalie Kerris said:
We are delaying the launch of the iPad 2 in Japan while the country and our teams focus on recovering from the recent disaster. Our hearts go out to the people of Japan, including our employees and their families, who have been impacted by this terrible tragedy.
The iPad 2, which launched last Friday in the U.S., was scheduled to arrive in Japan on March 25, the same day that it launches in 25 other countries around the globe, including Canada, the UK, and Germany.
Apple has not specified when the iPad 2 will launch in Japan, but an indefinite delay could mean that the supply intended for the country will be redistributed elsewhere in the meantime. Apple's latest device has been in short availability in the U.S. since its release.
The delayed launch is only the latest move from Apple in the wake of the tragedies in Japan. Earlier this week, the company began facilitating donations to the Red Cross via the iTunes Store, and one report said that an Apple Store in the country was providing power, shelter, and other help to some of those affected by the earthquake and tsunami.