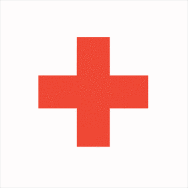 The multiple disasters afflicting Japan—earthquake, tsunami, and nuclear—have created an outpouring of charity around the world. As part of the effort, several Apple-oriented software developers are donating services and money to ease the suffering of victims and their families.
Oregon-based Panic announced Thursday that 100 percent of its sales proceeds for the 24 hours ending at 10 a.m. Pacific Friday will be donated to Japanese relief efforts. The company's Mac apps include the Transmit 4 FTP client; Coda Web development software; and Unison usenet browser. The programs can be purchased through the Mac App Store or directly from Panic's online store—the donation will apply in either case.
California-based SmartRoam announced on Tuesday that users of its ChatTime VoIP app for the iPhone—a product pitched at those making international phone calls—can make free calls to Japan until the end of March. (Unlimited calling to Japan from the United States usually costs $15 a month on ChatTime.) Users who have placed calls to Japan since the earthquake began will have charges for those calls waived.
Idaho's Devon Technologies—maker of data-management Mac software such as Devon Think and Devon Agent—says it will donate 20 percent of its March proceeds to Japanese relief efforts, with most of its donations likely to go to Doctors Without Borders.
Similarly, Denver's Interval Studios is donating 100 percent of its proceeds from March 11 to March 31 to the Japan Society's Earthquake Relief Fund. The company produces the Thicket and Snowdrift apps for iOS—the former previously reached the number 2 spot in the Entertainment category on the Japanese App Store.
Austin's Real Software—maker of Web development tools—plans to give 5 percent of the company's sales to the American Red Cross's Japan fund during the week of March 20-26. The company offers a range of products, including Real Studio Enterprise Edition, a $995 offering made for full-time developers.
Useful Fruit, maker of the $40 Pear Note clipboard program for Mac computers, will donate all of its sales proceeds from Friday, March 18, to UMCOR, the relief organization associated with the United Methodist Church.
And one of Japan's better-known game developers is also contributing to the cause. Square Enix Group—maker of the Final Fantasy, Tomb Raider, and Space Invaders franchises—is donating ¥100 million to recovery efforts. The company's employees around the world will be encouraged to donate, as will players of its Nicotto Town virtual-life game.
Marketcircle, maker of business software Billings and Daylite, will donate 100 percent of proceeds from Billings 3 and Billings Touch sales between Monday, March 21 and Wednesday, March 23 to the Red Cross.
Seattle-based PopCap will discount all of its iPhone and iPad games for a 48-hour sale this weekend, including Plants vs. Zombies, Peggle, Chuzzle, Bookworm, and Bejeweled. The sale begins Saturday March 19 at 12:01 a.m. PST and runs through midnight PST on Sunday March 20. All revenues from sales will be donated to the Red Cross.
Ohanaware, maker of Mac photo software such as HDRist Pro and Funtastic Photos, is selling all its software at half-price between Friday, March 18 and Friday, March 25. All profits generated during the week will be donated to the Red Cross for Japan relief.
Mysterious Trousers announced on Twitter that it will donate 100 percent of its profits to the Red Cross on Tuesday, March 22 from the sales of its iPhone apps Calvetica and Dialvetica.
In the wake of the disasters, Apple has started taking donations to the American Red Cross via the iTunes Store and one of its Japanese retail stores has reputedly been offering help and shelter to some of those affected.
Updated on 3/18 at 7 a.m. PST to add PopCap to the list.
Updated on 3/18 at 8 a.m. PST to add Ohanaware to the list.
Updated on 3/22 at 7:50 a.m. PST to add Mysterious Trousers to the list.