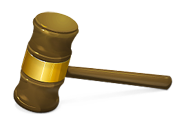 A federal magistrate judge has ordered Apple CEO Steve Jobs to testify in an antitrust case regarding online music sales, Bloomberg reports.
The case in question stems from a consumer complaint filed back in 2005 by iTunes customer Thomas Slattery, who said that Apple's linking of the iPod to the iTunes Music Store limited buyer options illegally.
U.S. Magistrate Judge Howard R. Lloyd issued an order on Monday requiring that Jobs answer questions in the case, focused specifically on an iTunes update from October 2004 that prevented RealNetworks MP3s from working with iPods. At that time, Apple said that RealNetworks and its Harmony technology "adopted the tactics and ethics of a hacker to break into the iPod."
Jobs will face no more than two hours of questions on Apple's iTunes change.