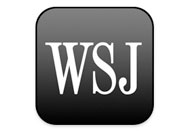 The Wall Street Journal has announced it will begin selling single issues via its free iPad app, starting Wednesday.
Single issues will cost $2 each and include access to all the stories and features in that day's print edition. Readers can also opt for $18 per month Now Edition that also includes regular daily updates to the day's news or a Digital Bundle for $4 a week that also includes access to the Journal's Website as well as via mobile device apps for iPhone, iPad, Android tablets, and BlackBerries. Those users who choose not to pony up can still get access to the same limited content as always.
Of course, the Journal isn't the only major player to get in the digital subscription game. Last week, The New York Times announced its lineup of digital content subscriptions, though many critics have dinged the Gray Lady's approach for being disproportionately expensive compared to its print offerings, which will now bundle digital access. And News Corp's recently launched iPad-only magazine, The Daily, has also begun selling subscriptions for $1 a week or $40 for year.