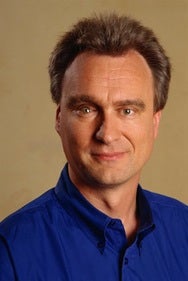 Apple announced on Wednesday that senior vice president of Mac software engineering Bertrand Serlet will be leaving the company. Serlet, who holds a doctorate in computer science from the University of Orsay, France, said in Apple's release that he wants "to focus less on products and more on science."
For the last 22 years, Serlet has been working with Apple CEO Steve Jobs, first at NeXT, the company Jobs founded after he left Apple in 1985, and later at Apple itself when Jobs returned in 1997. In that capacity, Serlet had a major role in the creation and development of Mac OS X.
Prior to his stint at NeXT, Serlet worked at Xerox PARC for four years. At Apple, he stepped into the role of senior vice president in 2003 when the former software engineering head, Avie Tevanian, assumed the post of chief software technology officer; Tevanian later left Apple in 2006.
Serlet will be succeeded by Apple's current vice president of Mac software engineering, Craig Federighi. Like Serlet, Federigihi is a NeXT veteran who joined Apple in 1997. However, Federighi left the company in 1999 and spent ten years at software company Ariba, where he served as vice president of Internet services and chief technology officer among other posts.
Federighi later returned to Apple in 2009 to head up the company's Mac OS X engineering team, a job he's held ever since. He has both a master's degree in Computer Science and a bachelor's degree in electrical engineering and computer science from the University of California, Berkeley.
"Craig has done a great job managing the Mac OS team for the past two years," said Serlet in Apple's press release. "Lion is a great release and the transition should be seamless."
Apple previewed Lion, its next major release of Mac OS X, last fall at the Back to the Mac event. The company expects to release the update this summer; it put out a preview version for developers last month.