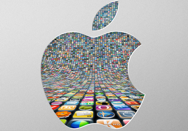 Apple on Monday announced that it will hold the 2011 Worldwide Developers Conference (WWDC) from June 6 through June 10, in the Moscone West conference center in San Francisco.
While last year's event had a heavy iOS skew, this year's event will apparently give equal time and attention to the Mac—no surprise, given Apple's previews to date of Lion, the forthcoming update to Mac OS X. In a press release, Apple senior vice president Phil Schiller said, "At this year's conference, we are going to unveil the future of iOS and Mac OS." It's a good bet that means both iOS 5 and Mac OS X Lion.
WWDC 2011 will include more than 100 technical sessions presented by Apple engineers, with more than 1000 Apple engineers in attendance. Technology tracks this year include a focus on application frameworks (like UIKit, Core Motion, and In-App Purchases); Graphics, Media, and Games; Developer Tools; Internet and Web; and Core OS.
Notably, after a year's absence, the Apple Design Awards once again will have a category for recognizing Mac apps: there's a catch, though. As with iOS apps, Mac software submitted for consideration must be available on the Mac App Store by May 23 in order to be eligible. That removes some apps from the running, given Apple's strict rules for what it will accept in the store.
Tickets to WWDC are available for $1600 at Apple's developer Website. Last year's conference sold out in just over a week, so if you're looking to go, you're better off buying sooner rather than later.