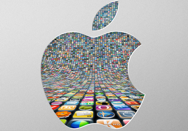 The Worldwide Developer Conference (WWDC) has always been the focal center of Apple's evangelism efforts toward developers who call its technologies home—and for good reason. WWDC brings together thousands of programmers from all corners of the world, giving them both an opportunity to hone their skills and to network with their peers.
In addition, hundreds of Apple engineers—the very people who write the software on which developers build their apps—are in attendance and usually available to answer questions and discuss the best code-wrangling techniques with other attendees. It's no wonder that, despite the high admission price (and the cost of travelling to San Francisco), WWDC usually sells out in just a few days. (Or less than a day in the case of this year's conference.)
This year's installment, which Apple announced Monday, promises to be even more important than those that have taken place in recent years, thanks to the upcoming release of OS X Lion.
The introduction of a new major release of OS X is usually a source of both joy and trepidation for developers. On one hand, there are new and exciting technologies that their apps can take advantage of; on the other, the concepts on which those technologies are based must be learned, assimilated and put to practice.
Unlike Snow Leopard, whose most significant changes were under the hood and designed to take full advantage of the features provided by the Intel architecture while shedding as much dependence as possible from the PowerPC legacy, Lion represents a true evolution in the way OS X interacts with its end user. As a result, developers and designers have to learn a whole new visual and design dictionary that is going to define the "Lion experience," such as it may be, and then apply it to their own apps.
This, by itself, could explain why Apple has released a "developer preview" of Lion well ahead of the OS's as-yet-unannounced release date. The fine folks from Cupertino want developers to start actively using it, build software designed to work with it, and then interact with the company's engineers directly at WWDC. Developers will have an opportunity to better understand how Apple intends for Lion to work, and Apple will have a chance to get first-hand reports of how interacting with its shiny new operating system is from a programmer's point of view. Talk about perfect synergy!
There is more at stake, however. As my colleague Dan Moren points out in his opinion piece on the subject, Lion is not just "the next version of Apple's desktop operating system." Indeed, it represents the intersection of the company's two flagship technologies—OS X and iOS—into a cohesive user experience that encompasses desktop, mobile, and consumer devices.
From a developer's perspective, the direction in which Apple is taking its operating systems has several consequences. The most obvious is that the skill sets required to work with either OS are going to come closer to each other; despite the fact that OS X and iOS share a common heritage, writing software for one has, so far, been a very different experience from doing so on the other.
The end result is that, with Lion, iOS developers should find the learning curve to write OS X apps much easier to navigate, with the same also being true in reverse. And that should usher in a richer ecosystem for all users of Apple hardware and software.
This trend has already been ongoing for some time. All one needs to do is look at recent popular OS X apps, like Sparrow or Twitter's official OS X client to see that iOS's design elements are rapidly making their way into the desktop world even without Apple's active help. Lion simply makes the synergy official, opening the doors for developers on either operating system to try their hand at the other.
All in all, therefore, 2011 should be a banner year for Apple-centric software development—and WWDC will be the place to be for developers who want to take advantage of things to come.
[Frequent Macworld contributor Marco Tabini is a web specialist based in Toronto.]