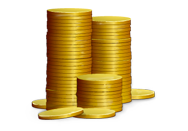 Mark your calendars: Apple has announced that it will hold its quarterly financial results conference call on Wednesday, April 20, 2011 at 2 p.m. Pacific, 5 p.m. Eastern.
As always we expect to hear from chief operating officer—and acting CEO—Tim Cook and chief financial officer Peter Oppenheimer; they'll talk about Apple's results for the second fiscal quarter of 2011 and take questions from analysts.
Expect to hear about how the iPad 2 is selling, and perhaps some tidbits on how the Verizon iPhone is faring as well. Also prepare yourself for a lot of "[insert analyst name], we don't discuss future products" and "we have nothing to announce today."
If you want to follow the blow-by-blow action, rest assured that Macworld will have live coverage of the conference call.