Editor's Note: The following review is adapted from Five Star Apps: The Best iPhone and iPad Apps for Work and Play by Glenn Fleishman. (2010, Pearson Education and Peachpit Press).
Off Remote from Hobbyist Software is a switch for remotely changing the active status of a Mac OS X or Windows system; some simple software needs to be installed on the desktop server. It only works on devices connected to the same home or office router, whether connected via Wi-Fi or Ethernet.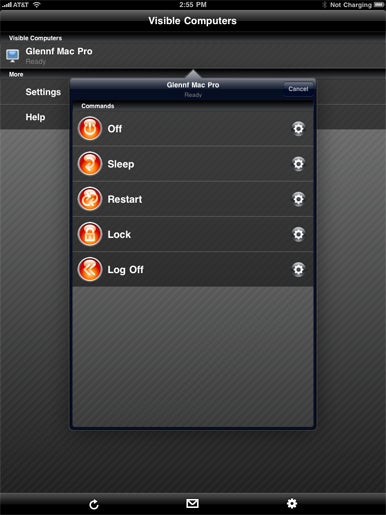 With Off Remote, you can be at the other end of the house or office and turn off a computer from your iPhone, iPod touch, or iPad. Or you can restart it, put it to sleep, lock it, or log out of the active account. The commands can also be set to occur after a chosen period of time.
Off Remote may sound like a tool only for the most lazy. It is that, but it's also a great remote control if you run computers scattered about a home or office.
[Glenn Fleishman is a senior contributor to Macworld.]