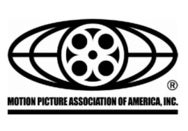 The Motion Picture Association of America has filed a federal lawsuit against the makers and backers of Zediva, the streaming movie service that lets users rent movies and stream them to Flash-capable devices. As CNet's Greg Sandoval suggests, this will most likely be the beginning of the end for Zediva. Macworld's own Jonathan Seff took a first look at the streaming service in March.
In a statement, the MPAA claimed that Zediva has streamed movies without "obtaining required licenses from the movie studios." Zediva, for its part, has described itself as a brick-and-mortar DVD rental store, which is therefore not obligated to pay licensing fees to copyright holders, a rationale that the MPAA calls a "sham."
In the suit, the MPAA is not only asking the court to shut Zediva down—it's also demanding $150,000 for each unlicensed movie streamed to customers.
Zediva offers movies that are streamed over the Internet from a standard-definition DVD player; for a fee, customers can rent a title for 14 days. By purchasing first-run DVDs and offering the content immediately, the small company has also been able to get an edge on competitors like Netflix and Amazon, both of which are bound by agreements with studios that delay the streaming of new films and television for a period of time after their DVD release.
While it offers streaming via the Web and to Android users, Zediva is also working on a version for iOS devices, though it's highly likely that this lawsuit may put a crimp in those plans. Currently, the service is still online and continues to allow streaming for existing customers, but it isn't accepting new users.