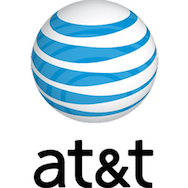 If you're an existing AT&T customer looking to upgrade your handset, be sure and check the fine print: the carrier's mid-contract and no-contract handset prices are now taking a bigger bite out of your wallet.
Mark Siegel, AT&T's Executive Director of Media Relations, confirmed to Macworld that the carrier has recently raised its "early upgrade" pricing on all feature phones and smartphones, including the iPhone 3GS and iPhone 4. Qualifying customers who are looking to upgrade mid-contract will have to pay $50 extra for any iPhone model. This means an 8GB iPhone 3GS at the mid-contract price now goes for $299, a 16GB iPhone 4 is now $449, and the 32GB iPhone 4 will set early upgraders back $549. Previous prices for those models were $249, $399, and $499 respectively.
For all other smartphone models, including Android, BlackBerry, and Windows Phone 7 handsets, AT&T raised its early upgrade pricing by $150—three times the increase on the iPhone. The no-contract pricing for these handsets also rose by $50, though the iPhone's no-contract prices—$599 for the 16GB iPhone 4 and $699 for the 32GB model—were not affected. Early upgrade pricing for feature phones has risen by $10, while no-contract pricing is up $20. AT&T declined to comment on why the no-contract prices for the iPhone were unaffected and why the price increase didn't hit the iPhone as hard as other smartphones.
As for the reasoning behind the price increases, AT&T is trying to write it off as a simple issue of economics: the company's brief official statement is that "As mobile devices become more sophisticated, their cost goes up." With reports of component costs rising due to the tragic earthquake that hit Japan last month, it's possible that the quick-moving smartphone market is beginning to feel those repercussions. Or perhaps there's been a spike in the number of customers who are attempting to upgrade handsets mid-contract, and AT&T is looking to upgrade its profit.
32GB iPhone 4 (GSM, AT&T)
Price When Reviewed:
$599
16GB iPhone 4 (GSM, AT&T)
Price When Reviewed:
$485