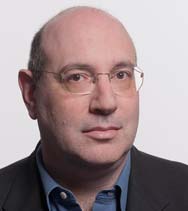 Apple has taken a lot of flak for Steve Jobs's comments at the iPad 2 launch event, which heralded the coming of the post-PC world.
If you mention that statement on Twitter, you'll immediately be confronted by couple of your followers over the fact that the iPad 2 itself is dependent on a PC for activation and syncing content. Which is to say, most commentators have completely missed the point… and likely failed Latin in High School as well.
The iPad and other devices are not here to displace the PC (by which I mean all personal computers, whether they're Macs or PCs running Windows). In fact, post PC means after PC, a new generation of products that build on the PC. What it doesn't mean is sans PC, that is, without PC. The personal computer will no doubt be with us for a very long time… but that doesn't mean we're not in the post-PC world.
I often like to recall Mark Twain's classic rejoinder to a reporter who knocked on Twain's door while investigating reports that Twain was deathly ill. "The report of my death was an exaggeration," he told the surprised reporter. That line has become a part of our lexicon for describing both exaggeration and bad reporting. (Thirteen years later, Twain's death was no longer an exaggeration, just an inevitable fact.)
Even as some today hype the death of the PC, let's be clear: the PC isn't going anywhere anytime soon. Of course, the PC as we know it will continue to evolve—and a future generation of those devices will bear as little resemblance to today's Macs as today's Macs resemble Altair PCs of days gone by.
The current-day personal computer remains the ultimate Swiss army knife of information. If you want the Internet without any compromises, you need a PC. Need to access corporate apps and legacy information? That's also a PC. Want to play the best and most sophisticated games? See PC as well.
Unless you are willing to live with a subset of functionality, you're going to want and need a PC, even as that standard changes over time.
So, why so much hype about the post-PC world? Because historically, as PCs have become increasingly sophisticated, they've also become increasingly complex. Users become empowered by new features while simultaneously being forced to contend with complex systems that can obscure the task currently at hand.
This is one reason why devices like the iPad have become popular. No, they can't do everything a PC can do today—but that's not a bad thing. The iPad performs some tasks quite well, all while keeping those tasks simple—and that means an iPad can replace that second or third PC someone was thinking of buying.
As we transition into a post-PC world, the ability of devices to balance new technology and features against complexity for a given set of functions will help drive purchases. The key will be for users to figure out just what device best matches the appropriate skill set or need. Need to decode the human genome? There's no app for that just yet. On the other hand, many tasks once suitable only for the PC are now very doable on other post-PC devices.
Have you tried to replace a personal computer in your daily life with a post PC device? If you have, successfully or not, drop me a line on Twitter @Gartenberg or leave a note in the comments and tell me about the experience.
[Michael Gartenberg is an analyst and long-time Mac user who covers the world of the interconnected consumer for Gartner. The opinions expressed are his own.]