At a Glance
Expert's Rating
Pros
Very good macro capabilities
18X-optical-zoom lens
Large array of useful and creative scene modes
In-camera editing features improve low-light shots
Superior image quality
Extremely easy to use
Excellent performance for the price
Light and slim for such a long-zoom camera
Cons
No Raw shooting mode
No manual controls
Our Verdict
The Nikon Coolpix S9100 is a camera that seemingly achieves the impossible on several fronts. First on that list of surprises is its 18X zoom lens, which matches the optical reach of the Panasonic Lumix DMC-ZS10 at the top end of the pocket-megazoom market. It also serves up stunning image quality for its reasonable $330 price: In our subjective tests, the S9100's photos were on a par with those of much higher-priced cameras such as its sibling, the Nikon Coolpix P7000 ($450), and the Canon PowerShot G12 ($500). And despite that sophisticated firepower, it's also one of the easiest cameras to use right out of the box, thanks to its simple button layout, straightforward menus, and array of automated modes.
But here's the most mind-boggling thing about the Coolpix S9100: Despite having no manual controls and no raw shooting mode, it's the rare camera that's bound to please both novices and experienced shooters alike. It has a great blend of creative automated controls and overall versatility that will make you forget about manual controls very quickly—you probably won't even miss them. If you're looking for a long-zoom camera that can fit in your pocket, is very easy to use, rarely ever takes a bad photo, and never gets boring, the Coolpix S9100 is among the best options we've ever tested.
Hardware and optics
Accompanying the Nikon Coolpix S9100's 18X-optical-zoom lens (25mm to 450mm, F3.5 to F5.9) is a 12-megapixel, backside-illuminated CMOS sensor that's optimized for low-light shooting environments. And the camera does perform fairly well in low-light situations—just as long as it has a bit of light to work with in your scene and you can tolerate a little visible graininess in near-dark environments. However, the image quality becomes really impressive when you use the camera's D-Lighting and Quick Retouch editing functions after you take a shot. The editing features create a retouched copy of your photo, brightening up the scene and sharpening contrast.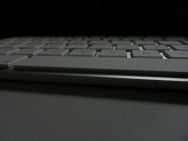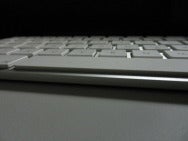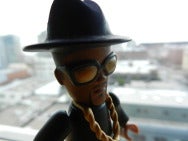 Although you can't dial in specific shutter speeds and f-stops, the S9100 has scene modes that leave the shutter open for a few seconds (Fireworks) or fire it quickly enough to freeze fast-moving objects (Sports mode, as well as the camera's 9.5-fps burst mode at full resolution). It also offers a very good macro mode that lets you get within an inch of your subject and capture images with a very shallow depth of field for a pocketable camera.
Way on the other side of that 18X zoom lens, the Coolpix S9100 effortlessly locks in on objects three city blocks away, and the camera's sensor-shift image stabilization does its job in keeping shots as steady as possible. This is a camera that excels at both ends of its long-zoom lens. While shooting video, you can zoom with the full extent of that 18X lens, and autofocus stays sharp throughout the zoom range, too. I did experience a bit of searching at the midrange of the zoom lens when I was composing photos; but while I was shooting video, focus remained locked in throughout the zoom.
Even though you can't manually adjust the aperture and shutter settings on the Coolpix S9100, you do have direct control over the camera's ISO settings, which range up to ISO 3200. Visual noise creeps in starting at about ISO 800, but the camera performs well at high ISO levels for a model of its price and sensor size.
Despite the lack of a true manual focus mode, the Coolpix S9100 provides a nice bank of autofocus controls. The camera's 'Manual' autofocus setting lets you move the focus point to off-center areas of the image for more-dramatic shots. The Subject Tracking autofocus mode is handy for sports, as it lets you select a moving target as a focus point; in this mode the camera retains focus on the subject, even if it leaves the field of view for a second or so before reentering the scene.
In addition to a 1080p full high-definition movie-recording mode at 30 frames per second, the Coolpix S9100 adds a number of high-speed shooting modes to its video arsenal: a 240-fps mode that records at a resolution of 320 by 240 (good for YouTube), a 120-fps high-speed mode at 640 by 480, and 60-fps recording at 720p. You can also flip between continuous autofocus and single autofocus modes for video capture, and the camera's audio settings allow you to turn on a wind-noise-cancellation feature for its twin stereo microphones.
This camera also has one of the better LCD screens we've seen recently. The 3-inch display on the Nikon Coolpix S9100 is tack-sharp, and it maintains good visibility in anything but the most direct sunlight.
The Coolpix S9100 is lighter and slimmer than most pocket megazooms on the market, weighing 7.6 ounces with its battery and card inserted. It's 1.4 inches deep—thin enough to fit into a front shirt pocket or most pants pockets. It's a good-looking camera, too, with a matte-black faceplate and minimal buttons; one thing to test before buying is the camera's ever-so-slightly raised handgrip, which adds to its sleek looks but may not be raised enough to feel secure in your hand.
Also worth mentioning is the camera's pop-up flash, which is well designed and doesn't feel as if it'll snap off despite being made out of plastic. It pops up, wedgelike, out of the frame once you slide a toggle on the side of the camera. In our tests, it was one of the best point-and-shoot flashes we've seen in terms of evenly lighting a scene.
Scene modes and creative features
In addition to two well-performing Auto modes—a regular auto mode, and a scene-based auto mode that chooses the applicable scene preset depending on the environment—the Nikon Coolpix S9100 offers 14 scene modes. Among them are old standbys such as Portrait, Sports, Beach, Snow, and Sunset, as well as more unusual selections that include Dusk/Dawn, Food, and Museum modes.
The camera also provides an Easy Panorama mode, which is similar to the Sweep Panorama setting found on Sony's cameras: You press the shutter button and pan across a scene, and the camera then stitches together a panoramic image. The S9100, however, goes a few steps further than Sony's cameras, giving you the option to create either 180-degree or 360-degree panoramas via the menus. In general, the mode works well, just as long as you pan the camera slowly; quick pans led to blurry images in my test shots.

You can reach all the aforementioned modes by selecting 'Scene' on the camera's mode dial and making your choice via on-screen menus, but the S9100 also provides quick access to a few modes—Backlighting, Night Portrait, and Night Landscape modes, as well as the camera's continuous shooting mode—directly on the mode dial. The camera captures at a rate of 9.5 shots per second at full resolution, but you're limited to 5 shots per burst. It fires the shutter so quickly that getting the hang of it is a bit tricky, and it works best when a fast-moving subject is already in motion.
A few more creative modes are lurking in the camera's 'Effects' selection, available by way of the mode dial: a 'Selective color' option that lets you isolate a single color in a black-and-white photo, a 'High-contrast monochrome' effect that makes images look a bit like newsprint, and 'High key' and 'Low key' effects for boosting and muting colors, respectively.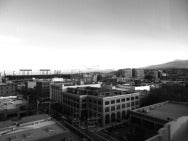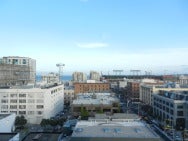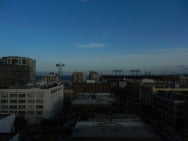 Some of the best features of this camera include its post-shot editing tools, which let you apply filters and quick fixes to copies of your photos while retaining the source image. Highlights include the aforementioned D-Lighting and Quick Retouch functions, which almost always improve the look and detail of images, and Fisheye and Miniature Effect filters, which let you mimic the look of different lenses. Alas, all those extra goodies are available only in still-image mode; you can't apply any of the effects to videos.
Performance, image quality, and video quality
The Coolpix S9100 turned in some of the best scores we've seen across the board for a point-and-shoot camera in our lab's subjective testing for image quality. Its aggregate score for all four of our image-testing categories (exposure quality, color accuracy, sharpness, and lack of distortion) was the highest of any camera we've tested in the last year, meaning that this is a well-balanced camera that performs nicely in most shooting situations.
Set to its basic Auto mode, the Coolpix S9100 earned scores of Very Good for color accuracy, exposure quality, and lack of distortion. In the sharpness category, it received a score of Good. Like many cameras these days, it has a tendency to make colors appear more vivid than they do in the real world, which results in brighter, warm-looking photos.
Click on the thumbnail images at left to see the full-size shots we used for our subjective tests.
The Nikon Coolpix S9100 shoots decent-looking but slightly grainy video in bright light. Note, however, that the camera's word score of Good for overall video quality is heavily skewed toward its performance in well-lit situations, and its video capture doesn't perform well in low-light environments. Its top-mounted stereo microphones generally do a great job of recording audio, and for audio capture the camera earned a score of Very Good.
You can view the videos we used for our video- and audio-quality subjective tests, under both bright light and low light, below. Select 1080p from the drop-down menu in the lower-right corner of each player to see the full-resolution clips.
According to CIPA, the Nikon Coolpix S9100 takes around 270 shots per charge of its lithium ion battery, which is enough for a battery-life rating of Good.
Macworld buying advice
So far in 2011, the Nikon Coolpix S9100 is our top pick as a fully automated pocket megazoom camera for casual users who couldn't care less about manual controls but still want to take good-looking and creative photos. The S9100 also has the image quality, lens versatility, and creative modes (the post-shot retouch and effects modes, in particular) to keep experienced photographers more engaged than they might expect out of a camera with no manual controls. The Coolpix S9100 knows what it takes to get the best shot in nearly any situation, and then just does it. This camera offers great performance and value for the price.