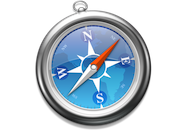 Don't have an iOS device to update? Well, don't fret: Apple hasn't left the Mac out in the cold—Safari, Leopard, and Snow Leopard all have patches ready and waiting for your download on this fine Thursday.
Safari 5.0.5 is compatible with any Mac running 10.5.8 or later (or Windows PC running XP or later). According to Apple, the update is recommended for all Safari users and fixes all of the latest security issues. These mostly center around Webkit vulnerabilities related to maliciously crafted Websites; the fixes can be read about in more detail on Apple's Website.
Speaking of which: Leopard, Leopard (Server), and Snow Leopard's Security Update 2011-002 all also provides a variety of fixes, these designed to improve the security of Mac OS X; as of this writing, Apple hasn't posted its detailed notes about what issues are fixed, though we do know that this update will blacklist the recent fraudulent security certificates issued by Comodo.
Additionally, if you have yet to install any of Leopard or Snow Leopard's previous security updates, you'll get them all as part of this download, gratis.
All updates can be downloaded from Apple's Support Website or via Software Update. Safari 5.0.5 ranges in size from 33.97MB (for Windows) to 52.59MB (for Snow Leopard); the Leopard Security update comes in at 241.35MB, the Leopard Server update at 473.19MB, while the Snow Leopard Security Update is a mere 4.43MB in size.
Updated at 11:31 a.m. PT to incorporate details of security fixes.