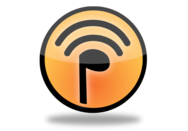 Marco Tabini & Associates has released RemoteTunes, which lets MobileMe subscribers listen to their iTunes libraries remotely—a feat it accomplishes through a combination of iTunes Home Sharing, Back to My Mac, and magic.
Actually, the magic in question is the pain-free automation of the SSH port-forwarding complexities involved in a clever hack posted by blogger Zach Fine. Normally, iTunes Home Sharing lets users sharing a local network access music from each other's libraries. With RemoteTunes, your remote Mac behaves as if it's on your home network, as far as iTunes is concerned. That way, even when you're using your MacBook Air at the coffee shop, you can stream the new Rebecca Black EP from your iMac back home.
RemoteTunes costs $5, and requires Mac OS X 10.6.5 or higher, iTunes 10.1 or higher, a MobileMe subscription, and a high-speed Internet connection. You can try the software for free, though streaming sessions are limited to ten minutes.
Disclaimer: Marco Tabini & Associates is, rather unsurprisingly, led by Marco Tabini, who is a frequent freelance contributor to Macworld. We're covering RemoteTunes not out of loyalty or special affection for Marco, but rather because it's an awesome utility. That we like Marco a lot is merely an added bonus.