Editor's Note: The following article is reprinted from Network World.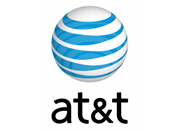 It seems rumors of AT&T's demise as the top iPhone carrier were greatly exaggerated.
Although AT&T is no longer the exclusive carrier for Apple's hugely popular smartphone, AT&T has actually boosted its total iPhone activations while maintaining the same churn rate for the device that it reported a year ago. AT&T said it activated 3.6 million iPhones in the first quarter of 2011, a 33 percent increase over the 2.7 million iPhones it activated in the first quarter of 2010. AT&T also notes that 23 percent of iPhone activations represented new subscribers for AT&T, meaning the carrier is still attracting new users even though it no longer holds exclusivity rights for the iPhone.
AT&T's strong iPhone numbers this past quarter should allay any fears that the company would face a mass exodus of iPhone users once rival Verizon began carrying the device. A survey conducted by ChangeWave Research earlier this year showed that 26 percent of AT&T iPhone users said they planned to leave AT&T for Verizon once Verizon began offering the iPhone. ChangeWave also found this month that 46 percent of users who plan to buy an iPhone in the future plan to go with Verizon while 27 percent of users plan to go with AT&T.
However, that same survey also found that customer satisfaction ratings for the iPhone on AT&T and Verizon were virtually identical, meaning that Verizon's network had not yet given iPhone users a significantly better experience than AT&T's network. ChangeWave's report on the survey also noted that "it remains to be seen how well the Verizon network performs as the number of Verizon iPhone 4 owners ramps up and inevitably puts more pressure on their system."
AT&T also had strong overall smartphone sales for the quarter as it sold more than 5.5 million smartphones, an increase of 62 percent over the 3.4 million smartphones it sold in the first quarter last year. AT&T has released many high-profile devices over the past year, including the BlackBerry Torch and the Motorola Atrix 4G, with the goal of expanding its smartphone portfolio beyond the iPhone.
AT&T's iPhone and smartphone activation numbers helped boost both its wireless revenues, as the company reported wireless service operating revenues of nearly $14 billion in the first quarter of 2011, an 8.6 percent increase from the $12.8 billion in wireless service operating revenues it reported in the first quarter of 2010. The carrier's earnings were also impressive during the quarter, as it reported a net income of $3.5 billion, or 36.5 percent more than the $2.5 billion net income it reported in the first quarter of 2010.
AT&T ended the quarter with 97.5 million total wireless subscribers, an increase of 12.1 percent from the 87 million wireless subscribers it reported a year ago. Postpaid subscriptions, which generate significantly more revenue per user than prepaid subscriptions, account for 70 percent of AT&T's total wireless subscriptions in the quarter. The company's wireless churn rate, or the rate at which it turns over wireless customers, remained relatively steady at 1.36 percent, up slightly from the 1.3 percent it reported in last year's first quarter.
Note: When you purchase something after clicking links in our articles, we may earn a small commission. Read our affiliate link policy for more details.