Thanks to iTunes' popularity, there are roughly a jillion music-related apps in the Mac App Store; most of them make iTunes a little easier to use or make it do a little more. If you play music on your Mac, here are six utilities you should check out.
Bowtie 1.3.1
Plenty of utilities provide mini-controllers for iTunes. Like those others, Bowtie ( ) provides a small window where you can switch, pause, play, or rate tracks; it also lets you control the volume. What distinguishes Bowtie from all the others is its dozens of downloadable themes that let you customize the Bowtie window. Some of the themes incorporate album art, others are all text; some are tiny, others large; some even use animation. You can download and apply all themes from within the app.—Kirk McElhearn free; 13pt Bold
CoverScout 3.1
Any music you buy from the iTunes Store comes with the album art embedded. But tracks that you have ripped yourself are a different story. If you have an iTunes Store account, iTunes can download art for some of the tracks you've ripped—but only if iTunes has the album and if the track tags in your library match those in the store. You don't need to worry, though. CoverScout ( ) hunts down artwork when iTunes can't. With this app, you can download and edit album art for tracks in your iTunes library (or in any folder on your hard drive); you can add art to albums that have none or find better art for those that do. (CoverScout searches a number of Amazon Websites around the world, as well as Walmart.com and Google Images.) It also comes with built-in editing tools, so you can scale and crop the art it finds.—Kirk McElhearn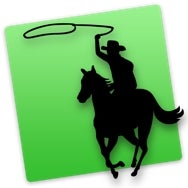 $30; equinux
I Love Stars 3.0
As with iTunes controllers, plenty of iTunes utilities make it easy to rate the currently playing song even when you aren't in iTunes. What sets I Love Stars ( ) apart is its focus on the little things. For example, the rating scale automatically hides when iTunes isn't playing, freeing up menu-bar space. You can use your mouse's scrollwheel to set a rating. If an unrated song has played roughly two-thirds of the way through, I Love Stars plays an audible alert and flashes the rating scale to remind you to rate the track. If you are assiduous about rating your music, you'll find that I Love Stars is a superhandy add-on.—Dan Frakes $1; Potion Factory
Music & Speech Cleaner 1.0
Music & Speech Cleaner ( ) is a powerful, effective, and reasonably priced utility that cleans up podcast files and just about any other audio clip without a lot of fuss. It's essentially a lightweight, uncomplicated audio-processing tool that doesn't require that you know anything about sound waves or why an MP3 has pops and clicks. Music & Speech Cleaner works with and saves in most popular audio formats (including WAV, AIFF, MP3, M4A, AAC, WMA, MOV, MP4, and AVI); if you drop a movie into the app, you will see only the audio portion, which you can then edit. The interface is intuitive: Buttons for zooming in on clips, splitting tracks, and even recording your own audio are easy to find. To apply an effect, you just click its small button. This app is a good all-purpose audio cleanup tool and is ideal for just about any Mac user.—John Brandon $20; iZotope
Sleepytime 1.1.2
For people who like to go to sleep or wake up to music, Sleepytime ( ) is a great little app. You start playing whatever you want to listen to in iTunes and then launch Sleepytime. You then specify how long iTunes should play and how long until the volume fades out before the music stops. You can also set Sleepytime to quit after it stops the music, and to log out, sleep, shut down, or restart your Mac. You can even use Sleepytime to wake up to your favorite tunes: Set a time to wake up, choose a playlist, and decide whether you want the volume to fade in when it starts playing, so you won't be jolted awake by the sudden sound; unfortunately, Sleepytime can't wake up your Mac if it's in sleep mode. Otherwise, Sleepytime is a nice, simple app that does its one little thing very well.—Kirk Mcelhearn $2; Michaël Fortin
Tangerine 1.3.6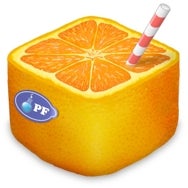 Creating and sequencing playlists according to tempo—for a workout mix, say, or for dancing—can be tricky. That's why Tangerine ( ) is so handy. By determining the beats per minute and the beat intensity of the songs in your iTunes library, it can help you create tempo-based playlists. Before it can do that, though, Tangerine has to analyze your songs; depending on your Mac and the size of your library, that analysis could take some time. Once the analysis is done, the app groups songs by tempo and intensity; you can then drag and drop similar songs onto its bottom pane to create a playlist, which Tangerine sends to iTunes.—Kris Fong $25; Potion Factory
Note: When you purchase something after clicking links in our articles, we may earn a small commission. Read our affiliate link policy for more details.