Should you have an iMac of recent vintage that suffers from booting problems, help is on the way in the form of a firmware update from Apple. iMac Hard Drive Firmware Update 1.0, released Monday, promises to tackle a hard drive issue that prevented some iMacs from properly booting.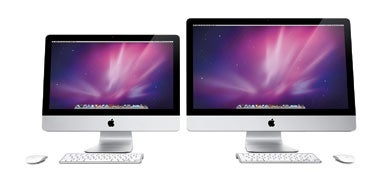 The affected models include 21.5- and 27-inch iMacs released in mid-2010.
The 767KB update requires Mac OS X 10.6.7. It's available from Apple's Support Downloads page as well as through Software Update.
27-inch Core i5 iMac/2.8GHz (quad-core)
21.5-inch Core i3 iMac/3.2GHz
27-inch Core i3 iMac/3.2GHz
Note: When you purchase something after clicking links in our articles, we may earn a small commission. Read our affiliate link policy for more details.