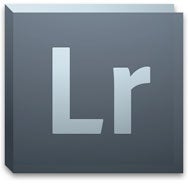 Adobe this week released Lightroom 3.4 and Camera Raw 6.4. The updates add compatibility for a multitude of new cameras and lens profiles, add tethering support for three popular DSLRs, and fix a number of minor bugs.
The new updates make Lightroom and Camera Raw compatible with raw files from 13 new camera models. There is now raw processing support for the Canon Rebel T3i, Canon Rebel T3, and Nikon D5100 DSLRs. The three new compact interchange-lens cameras on the list are the Samsung NX11, Olympus E-PL1s, and Olympus E-PL2. Adobe has also added compatibility for a handful of new point-and-shoot cameras, including the Fujifilm FinePix Z100, the Kodak EasyShare Z990, and the Olympus XZ-1.
Tethering support has been added to Lightroom for the Canon EOS 60D, the Canon EOS Rebel T2i, and the Nikon D7000.
Furthermore, Lightroom has added 31 new lens profiles, including five from Nikon, three from Leica, four from Cannon, and 18 from Pentax. Among the compatible lens profiles are the Nikon AF-S DX NIKKOR 18-105mm f/3.5-5.6G ED VR, the Canon EF 70-300mm f/4-5.6 L IS USM, the Leica SUMMARIT-S 1:2.5/35mm ASPH, and the smc PENTAX-DA 35mm F2.4 AL.
Adobe claims to have fixed 27 bugs previously found in Lightroom, and nine in Camera Raw. Lightroom 3.4 and Camera Raw 6.4 are now available to download from Adobe's product updates page.