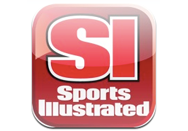 Reports in the Wall Street Journal and CNet seem to confirm that Time Inc.—the parent company of Time, Sports Illustrated, and Fortune—has reached a deal with Apple to make the iPad editions of its magazines free to its print subscribers. As the Journal notes, this change may "signal a possible resolution between Apple and publishers."
When Apple launched iOS subscription support in February, the company mandated several pricing requirements: Publishers were free to sell subscriptions outside the App Store, but were required to match or better those deals from within the app. (Apple, of course, also takes 30 percent of in-app subscription sales.) That ruling seemingly precluded publishers from offering discounts to print subscribers.
At first blush, Monday's news suggests that Apple has revisited this policy, as subscribers to Time's print magazines will, after authenticating within the appropriate app, get free access to the iPad edition. New versions of those apps released on Monday already integrate the free support for print subscribers. (Time's People Magazine app began offering such a feature in August 2010.)
It's worth noting, however, that Time's apps don't offer any in-app subscriptions. Non-subscribers can purchase individual issues within Time's apps, but the only way to subscribe is by going the print route. Of course, Apple's policy requiring that apps offer comparable in-app subscription offers reportedly doesn't take effect until June 30, so Time's approach may well change before that date rolls around.

The Journal reports that Time's general counsel Maurice Edelson met frequently with Apple vice president of Internet services Eddy Cue to make the subscription deal. Neither the Journal nor CNet had received a response from Apple regarding the policy change by press time, nor has the company responded immediately to Macworld's own request for comment.