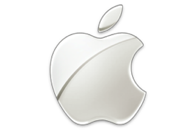 Apple on Wednesday released a quartet of updates, aimed at owners of new MacBook Pros and its recently released iMacs.
The Mac OS X 10.6.7 Update for iMac (Early 2011) 1.0 is for the company's new iMacs, with fixes for Back to My Mac, transferring files to SMB servers, Mac App Store bugs, FaceTime performance issues, graphics stability, external display compatibility, and Thunderbolt device support.
After new iMac owners install that update, they should be prepared to restart again, because there's also the iMac EFI Update 1.6 to install. The update improves performance and stability for Thunderbolt.
MacBook Pro owners will want to check out MacBook Pro Software Update 1.4, which addresses graphics issues, external display support, 3D performance, and Thunderbolt device support.
Once MacBook Pro owners have installed that software update, they can install the MacBook Pro EFI Update 2.1, which fixes an issue with Turbo Mode in Boot Camp, and resolves issues with graphics and Thunderbolt. As is typical of EFI updates on laptops, you must plug in your MacBook Pro before beginning the installation.
Owners of other Mac systems? As you were.