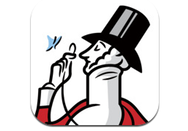 Just a week after Time offered free iPad access to Time, Sports Illustrated, and Fortune for its print subscribers, Condé Nast has matched and bettered that offer with The New Yorker : Print subscribers can now access the full magazine on the iPad for free, and newcomers can also get in-app subscriptions for $6 per month or $60 per year. (Time's publications still offer no in-app paid subscriptions.)
Until now, The New Yorker charged $6 per issue on the iPad, regardless of whether or not you were already a print subscriber. This new subscription pricing is thus better in numerous ways: Print subscribers get free access and new subscribers pay just $1.53 per issue on a monthly basis, or $1.27 when prepaying a year in advance. (A print subscription currently goes for $70 per year.)
More Condé Nast magazines will offer iPad subscriptions "in the coming weeks," according to Ars Technica (which is owned by Condé); those magazines include Vanity Fair, Glamour, Golf Digest, Allure, Wired, Self, and GQ. Ars says that those magazines will cost $2 per issue, or $20 per year.
Meanwhile, All Things Digital reports that Condé Nast got "a few concessions" from Apple in bringing its magazines to the iOS subscription platform. While Apple still controls subscriber information (for customers who subscribe from within the app), the company will allow the publisher to ask for the user's e-mail address on two different screens. Additionally, just as Time did with its magazines, Condé managed to get some pricing flexibility: For example, merely offering free access to print subscribers goes against Apple's initially stated subscription policies. These reported concessions may shed light on those that Hearst hinted it had scored from Apple last week when it announced upcoming iPad subscriptions for Esquire, Popular Mechanics, and O.
Currently, New Yorker subscriptions are available only in the U.S. and Canada, though the magazine says it hopes "to be able to give the same access to international subscribers beyond Canada and to existing digital-only subscribers." In addition to the magazine's 47 weekly issues, iPad subscribers will also gain access to bonus content each week: This week that bonus content includes extra cartoons, a slideshow tracing the evolution of a millisecond in a Pixar film, and other exclusive photographs and stories.
Updated at 7:32 a.m. PT with print subscription price. Updated at 10:22 a.m. PT with details about other Condé Nast magazines coming to the iPad, and more information about concessions Condé reportedly managed to receive from Apple.