Karelia Software has released Sandvox 2.0, an upgrade to its visual Website design software. The new version includes more than 60 new features and enhancements designed to make the Website builder more flexible.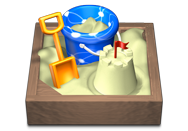 "Sandvox 2 makes it stunningly easy to create powerful Websites," said Dan Wood, president of Karelia Software. "We've made literally dozens of improvements to give our customers the easiest to use Website building tool available on the Mac today. Sandvox 2 is far more flexible and a quantum leap forward for our customers."
Sandvox 2.0 features a new architecture and editing engine, allowing users to mix and match Web page objects in a more natural and creative way, the company says. For example, users can now post photographs and video on the same page alongside text, custom HTML, and other elements.
The new version also debuts a new design chooser, which lets users quickly move through design thumbnails to find the theme they want for their site. Sandvox 2.0 includes the latest version of Karelia's iMedia Browser, open source software used in a variety of Mac apps. The upgrade also ships with several new designs as well as additional color variations of current designs.
An improved Inspector makes it easier to adjust page layouts, modify objects, and apply the latest page features.
There are some goodies for HTML power users in the new version, too. A new Raw HTML object handles direct placement and live resizing of any HTML, JavaScript, PHP, or other Web code inserted onto a page. This feature works with popular embed codes from other Websites. In addition, a new built-in Raw HTML editor automatically checks the validity of inserted code.
Sandvox 2.0 sites automatically support the latest HTML 5 Web standard and jQuery. Comment support is now available via Disqus, IntenseDebate, and Facebook. New plug-ins support Facebook and Twitter, and a plug-in API is now available for third-party developers.
"Our customers don't need to know a lick of HTML, CSS, JQuery, JavaScript, HTML 5 or any other technical stuff to drag-and-drop their way to a cool Website," said Wood. "That said, people who do know a bit of HTML can use their knowledge to build a powerful site, without being bogged down in the details of putting the whole Website together."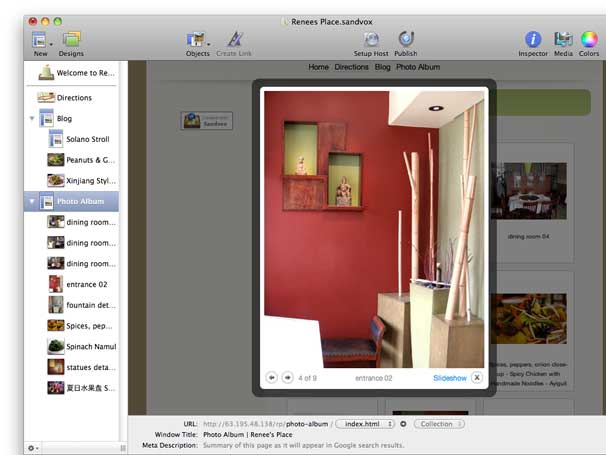 Pricing and availability
Sandvox 2.0 works with Mac OS X 10.5 or higher and is currently available in English and French, with localization for additional languages expected in the next few months.
The software is priced at $77, with an upgrade price of $47. Through May 20, 2011, Sandvox 2.0 will be available for an introductory price of $67, with upgrades priced at $37. The software is available directly from Karelia Software.
Anyone who purchased Sandvox after January 5, 2011 is eligible for a free upgrade, and, if registered, will be notified via email. New licenses, upgrades, household licenses, and site licenses are available directly from Karelia Software.