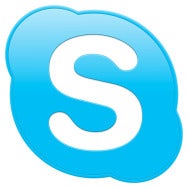 Mac and iOS enthusiasts wondering what Microsoft's $8.5 billion Skype purchase means to them can take some comfort from a single stoic sentence in Redmond's press release announcing the deal: "Microsoft will continue to invest in and support Skype clients on non-Microsoft platforms."
That line may treat Mac OS X and iOS as entities that shall not be named, but it at least provides some small bit of reassurance that the existing Skype clients for the Mac and iPhone won't be whisked off to a farm upstate. Microsoft hasn't provided any further details on its specific plans for Skype on Apple-branded devices, but that's OK—it gives us room to speculate.
Microsoft, of course, has a long history of developing software for the Mac, and a short history of developing for iOS. Still, the company's reputation amongst the Mac crowd isn't always sterling. So what does this $8.5 billion Skype deal mean for Mac and iPhone users?
The once and future Skype
Before we look ahead, though, let's take a look back at the history of Skype on the Mac. Skype—founded by the developers who created the file-sharing software Kazaa—launched in 2003. In October 2005, eBay acquired Skype for $2.6 billion. A year later, Skype 2.0 was released, marking the first time the Mac version of the software supported video calls. In 2007, the Mac Skype client finally integrated with the OS X Address Book. In 2009, Skype added support for higher-quality calls. That same year, the company first launched its iPhone app, which netted more than one million downloads in its first two days. At that time, iPhone Skype calls could only connect over Wi-Fi.
In 2010, sadly, Skype the Mac client and Skype the iPhone client diverged sharply—the former getting much worse, and the latter getting much better. The iPhone client added support for placing calls over 3G and for multitasking background functionality. But the Skype 5 for Mac betas and subsequent official release client traded usability and intuitiveness for… Well, for whatever the opposites of those nouns are. As Lukas Mathis wrote on TidBits:
More than once, a Windows user has walked by my Mac, seen my version of Skype, and said something to the effect of "Wow, this looks so much better than the horrible mess we have on Windows!" It seems Skype has noticed that there is a discrepancy in quality between the two versions, and has decided to make the two versions more similar. Unfortunately, instead of making the Windows version of Skype better, they've decided to fix the discrepancy by making the Mac version of Skype more like the Windows version.
Skype 5 embraced a single window model; one unified window handles placing calls, text chats, video chats, the contacts list, and more. It's awful. (On the plus side, it was the first version of Skype to support video conferences; you could video chat with up to three other people at once—though Skype charges a fee for the service.) You'll be hard-pressed to find a Mac user willing to defend Skype 5, but it's easy to find one who will criticize it: Call them with Skype.
Other choices
So perhaps the best news for Mac Skype users is that there's almost assuredly no way Microsoft's ownership of the software could make things any worse. And perhaps the second-best news is that, should Microsoft find a way to make things worse on the Mac side, we'll still have plenty of options.
iChat, of course, comes free with every Mac, supports free video conferencing (for up to four participants, with audio chat supporting ten participants), and sports an interface that shows some familiarity with Apple's interface guidelines. Now there's also FaceTime, which makes it easy to call not just other Macs, but iPhones and iPads, too. If you need to video chat with Windows users, iChat can work, if those users run AOL Instant Messenger, though in my own experience it's often a challenge. FaceTime remains Mac/iOS only.
Luckily, there's also Google. Google supports cross-platform one-on-one video chatting through Gmail—although it requires Flash. Google can also recreate Skype's ability to place calls to (and receive them from) actual phone numbers. Throughout 2011 (and potentially beyond), Google's Gmail integration with its Google Voice service is free for calls to the US and Canada.
As referenced earlier, however, the Skype iOS client is actually quite good. Microsoft's iPhone apps are generally good as well, so iPhone users can feel optimistic that the app won't take a sharp turn for the worse. Should that happen, FaceTime is the best major alternative.
At the end of the day, I'd like to think that after paying $8.5 billion—enough for 37 million Xboxes, or 17 million iPads—that Microsoft's plan for Skype is only to make it better. I know that many Mac users will join me in rejoicing if the company can pull it off.
[Lex Friedman is a staff writer for Macworld.]