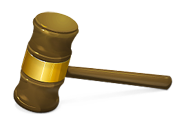 Early Friday morning, developer James Thomson of TLA Systems—the company behind iOS app PCalc—posted a series of updates on Twitter regarding a legal threat he had just received. As Thomson explained to Macworld via e-mail:
I received a letter this morning via FedEx which alleges that PCalc Lite's use of an in-app purchasing mechanism infringes on a patent held by this company, and I have 21 days to get back to them.
Thomson's not the only developer to have received such a threat. Developer Patrick McCarron of MobileAge confirmed via Twitter (and in a later e-mail to Macworld) that he'd received a similar package via FedEx; his notice arrived Thursday evening. The four patents the company is seeking to defend deal with online help, subscription renewals, in-app purchasing, and interactive online advertisements.
Both developers say that they have reached out to Apple for legal advice. The two are also waiting to hear back from Apple before publicly naming the company, but Macworld has since confirmed that the company behind the legal threats is Lodsys. In a separate report, MacRumors also names Lodsys as the company behind a similar threat sent to developer Rob Gloess of Computer LogicX.
Whether Apple will respond to the developers' inquiries is an open question. Section 6.2 of the iOS Paid Apps Agreement signed by every developer reads as follows:
You shall be solely responsible for, and Apple shall have no responsibility or liability whatsoever with respect to, any and all claims, suits, liabilities, losses, damages, costs and expenses arising from, or attributable to, the Licensed Applications and/or the use of those Licensed Applications by any end-user, including, but not limited to: (i) claims of breach of warranty, whether specified in the EULA or established under applicable law; (ii) product liability claims; and (iii) claims that any of the Licensed Applications and/or the end-user's possession or use of those Licensed Applications infringes the copyright or other intellectual property rights of any third party. (emphasis added)
Of course, if Lodsys is truly alleging that implementing Apple's own in-app purchasing API violates the company's patents, Apple may well want to get involved. Apple did not respond immediately to Macworld's request for comment.
Apple first introduced in-app purchasing with the release of iOS 3. The company takes the same 30 percent cut from in-app purchases that it does from standalone app sales. More recently, the company has suggested that apps offering digital content for purchase outside the App Store must also offer that content via in-app purchasing, with a June 30, 2011 deadline for compliance. That impending deadline makes the timing of the legal notices all the more interesting.
Should Apple not offer legal assistance in some form to threatened developers, it's possible those developers may end up needing to leave the App Store, or at least changing their approach to it. As Thomson tweeted, "A decent [Intellectual Property] lawyer will burn all the profits from PCalc in-app purchasing in one day." Thomson is also delaying the release of PCalc 2.4 until he knows more about his current legal situation.
Since Apple takes pride in the size and breadth of the App Store, it's not unreasonable to assume that the company will offer developers some assistance. Whether that would take the form of direct legal aid, legal action against Lodsys, or something else entirely, remains to be seen.
Updated at 11 a.m. PT to include a report from MacRumors about the identity of the company behind the threats. Updated at 11:09 a.m. PT to confirm Lodsys as the company behind the threats.