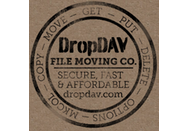 DropDAV, the service that offers WebDAV access to your Dropbox folder, announced this week that the service will now cost $5 per month for everyone. Previously, the service was offered for free to folks with standard free Dropbox accounts.
Launched in December 2010, DropDAV was a boon to frequent users of Apple's iPad productivity suite; apps like Pages, Numbers, and Keynote all support opening and saving files via WebDAV, but not via Dropbox. Folks could thus use DropDAV to recreate some of the Dropbox experience in those apps—and if you used a free Dropbox account, which affords you 2GB of data storage, DropDAV was free, too. If you paid for your Dropbox account, however, DropDAV would also cost you.
But that's the no longer the case. DropDAV justifies its new $5 flat rate by citing two factors. First, the service has made a host of improvements over the past three months to address myriad bugs, ranging from text-encoding issues to better overall WebDAV functionality with significant performance boosts. In addition, the company characterized its estimates regarding how many paying Dropbox users would similarly pay for DropDAV as "way-off."
Existing free customers have been transitioned to two-week trials of the service. After those 14 days, DropDAV users who don't agree to the $5-per-month fee will see their accounts closed. That free trial is available to new customers, too.
It's always tough to go from a free model to a paid one. DropDAV said in an e-mail to customers that the decision came after "soul searching," and that the company is "confident we can deliver more than $5 each month in utility to all of our users."