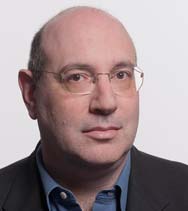 If you shop in the U.S., you're likely familiar with the Nordstrom brand. It's not just another department store: It's a business with legendary customer support.
Nordstrom is noted for taking returns on everything they've sold for any reason. There's even a great urban legend that a customer once returned a set of snow tires to Nordstrom, which is of course an item that the store doesn't sell.
(I once had the opportunity to ask a member of the Nordstrom family if the story was true. After a moment's thought, he said, "I won't answer that question, but I will tell you no one is telling that story about Macy's.")
That's why I found it amusing that Nordstrom is taking a page from the Apple retail playbook and rolling out a series of iPod touch-based checkout devices to their retail stores. I've called Apple the Nordstrom of technology in the past, but now it seems the student has become the master.
People often point to the Apple Store as a core reason of Apple's success. (Though let's keep in mind that when Apple opened its first stores, some retail analysts suggested the effort would fail within 18 months.) But there's a lot more to the Apple retail experience than polished wood, bright lights and great glass staircases. Here's an exercise for those of you in retail: Go build a store with a 45-foot glass wall and ceiling and a great glass staircase and see if you sell more products as a result.
Consumers don't really care about technology. They care what technology enables for them. Whether it's communication, collaboration, media, or productivity those are the things that matter. What consumers also care a great deal about is the experience they have to go through in order to purchase those enablers. Whether it's a phone or PC or car or house, it's all about the buying experience. (And often the more expensive the purchase, the harder the experience is. Ever buy a car or a house? How was that experience for you?)
More and more I hear anecdotal stories of Apple's customer service, and how an experience went from being frustrating to heroic. These become tales at cocktail parties and dinner gatherings. The net result: The type of experiential marketing that simply can't be bought, only earned.
What's more interesting is that these tales aren't coming from Apple enthusiasts (although many have since become enthusiasts to the core, if you'll excuse the expression) but from regular consumers who have simply had a positive experience dealing with the company.
Apple has made the technology-buying experience something that is among the best consumer retail experiences around. I expect this trend will only continue. Now that Nordstrom has adopted the Apple experience, how long do you think it will take others to begin to adopt such technology as well?
Apple's retail experience is one major reason why Apple has become a force in the industry, and how Apple runs that retail experience explains its success at attracting new users who in the past would never have engaged with the Apple brand.
No, they're not telling that snow-tire story about Macy's. And they're not telling stories of heroic retail customer service about Dell, Sony or Microsoft, either. Sure, some of the stories may end up being embellished a bit in the telling. But there's an important nugget of truth at the center of those tales: Apple has taken the formerly horrid experience of buying high-tech gear in a retail environment to new levels, and has reaped the reward of vastly increased mindshare. And in the end, it's mindshare that leads to market share.
[Michael Gartenberg is an analyst and long-time Mac user who covers the world of the interconnected consumer for Gartner. The opinions expressed are his own.]