Cut the Cable
Can you ditch your TV subscription altogether?
Some people would like to cut off their cable or satellite service altogether. But can a device like the Roku or Apple TV really replace the cord? Here's how those other boxes stack up to TV.
Live TV
With a television, you get to watch news, sports, and other programming as it's broadcast. On a TV, if it's on, you can watch it.
With a media streamer or a computer, doing so isn't as simple. True, you can rent or buy a wide variety of TV shows via the iTunes Store or Amazon Instant Video. Plus, services like Hulu and the TV networks' Websites let you watch for free (with commercials). But those programs aren't available to watch or download until the day after they air. So even though you can access lots of shows in other ways, you can't do so immediately.
News is a different story. If you like to watch the evening news or a local broadcast, you're pretty much out of luck with one of these other devices. But if your main concern is just keeping up with the news, you have some options. The Roku Newscaster channel provides coverage, and there are private channels for CNN and BBC. And of course with a Mac mini, you can access any news Website.
Then there are big events, like the Oscars, political conventions, and so on. You may be able to find a live stream of some events online or via a Roku channel, but definitely not on the Apple TV.
Advantage: TV
Sports
One reason people give for not being able to cut the cable is sports. The ability to watch games on a big-screen HDTV is often the reason people have an HDTV. If you're a baseball fan, for example, you could pay to access MLB.TV live broadcasts on the Apple TV, the Roku, or a computer; but due to blackout restrictions, you wouldn't even be able to watch your home team play. The same goes with lots of other sports.
Advantage: TV
Premium Channels
If you're a fan of the TV series that air on premium channels ( Showtime, HBO, and so on), you might think you'd be able to rent or buy episodes the same way you do with network broadcasts. And you'd be wrong. Search the iTunes Store for shows like Weeds, Dexter, or Big Love, and you won't find recently aired episodes or recently completed seasons. Often, episodes aren't available to watch until they're for sale on DVD, months after the season ends.
Advantage: TV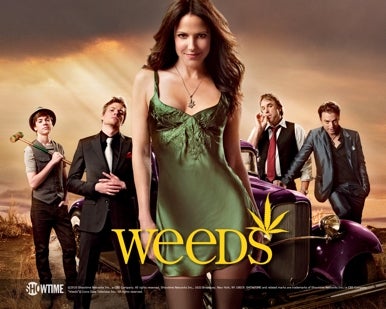 On-Demand Movies
Between the iTunes Store and Netflix, the Apple TV provides a pretty solid way to watch movies on demand. And while Roku loses out on iTunes Store content, it makes up for it with Amazon's Instant Video. But most cable and satellite subscribers now have access to pay-per-view and on-demand movies from their cable or satellite boxes or DVRs. And with viewing rules pretty standard across the board and selection almost identical, all roads lead to the same place.
Advantage: Tie
Web Content
Media-streaming devices are all about Internet content, and as such it's hard to beat them. But there are other options that might be right in front of you already. For example, the TiVo Premiere DVRs ( ) offer access to many online services, such as Netflix, YouTube, Amazon Instant Video, Blockbuster on Demand, Pandora, and Rhapsody. And DirecTV has TV Apps for weather, sports scores, Flickr photos, and live Webcam views, and it recently added the ability to use your HD DVR to search for and watch YouTube videos.
Advantage: Other Devices
The bottom line
Although some people may be able to dump their cable or satellite subscriptions, the reality is that—for most people—the time has yet to come when cutting the cable completely is feasible.