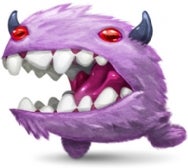 There's been quite some commotion regarding the Mac and its relative security since Trojan horse Mac Defender appeared on the scene earlier this month. Now Apple's weighing in, with a Knowledge Base article focused on Mac Defender.
Titled "How to avoid or remove Mac Defender malware," Apple's document notes that the company plans to release a software update for Mac OS X that will automatically seek out and destroy Mac Defender (or any of its variants) if you've already installed it; if you've managed to avoid installation so far, the update will also embed an "explicit warning" in Safari in case you stumble upon it in the future.
As a stop-gap until the software update is released, Apple has also provided a series of step-by-step instructions for users who want to avoid installing the malware as well as those who have accidentally installed it and wish it removed. Launching Activity Monitor in the Utilities folder of your Applications folder, choose All Processes from the drop-down menu. Look for the name of the app in the Process Name column—in addition to Mac Defender, the malware also goes by MacSecurity and MacProtector—and click to select it. Click the Quit Process button in the top left of Activity Monitor, and select Quit from the resulting menu. Then you can quit Activity Monitor, go to your Applications folder, find the offending Mac Defender app, and drag it to the trash.
Apple also notes that malware can install a login item in your account in System Preferences. You don't have to remove the item, though Apple provides further instructions on how to do so.
As a close, the company notes that any official software and security updates for your Mac will always come directly from your computer's Software Update application or Apple's Support Downloads Website, and to "exercise caution" when entering in any sort of personal information online.