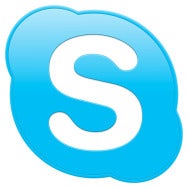 Skype has rolled out an update for the Mac version of its Voice over IP application that should take care of any lingering problems with startup crashes.
You may recall that some users—a very small amount, according to Skype—had some problems logging in or staying connected to the Mac version of Skype on Thursday; some Windows users experienced the same trouble. (Users with the iOS and Android clients weren't affected by the problem.)
For Mac users, Skype 5.1.0.968 promises to fix all that. The lone change in this release of the Mac client deals specifically with crashes at startup. Of course, that assumes you haven't solved the issue already using the instructions Skype offered for deleting that troublesome shared.xml configuration file. Deleting that file reportedly fixed the crashing problem as well.
Skype says Friday's software update is required for anyone affected by the crash issue who hasn't already gotten rid of the shared.xml file.