Mac Gems articles are almost exclusively reviews, but I'm going to make an exception today, because I came across a great Mac Gems deal: Until the end of the day today (May 31, 2011), Apparent Software has teamed up with several other software developers to offer the Productive Macs bundle, a collection of eight software titles. If you bought these eight applications separately, they'd cost $221, but until the sale ends later today, the bundle price is only $30.
Why am I using my Mac Gems column to tell you about this deal when software-bundle sales seem to be a weekly occurrence in the Mac world? Because seven of the eight programs in this particular bundle are Mac Gems—and the other is in my queue for Gems consideration. As far as I know, that makes the Productive Macs bundle the Gem-iest bundle ever. And its $30 price is less than the regular price for many of the individual titles included in the bundle.
Here's what you get: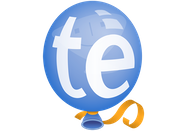 TextExpander (normally $35; Mac Gems review): One of my all-time favorite Gems, TextExpander lets you assign abbreviations to frequently used text (snippets), automatically substituting the appropriate snippet when you type an abbreviation, saving you lots of time and typing. You can even place snippets into groups that are available on a per-application basis; include keystrokes within snippets; and include variables, such as the current date and time or the contents of the clipboard, within snippets. I also love that you can sync your snippets between Macs using Dropbox or MobileMe, and there's even an iOS version that syncs with your Mac.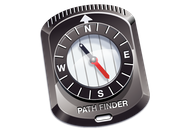 Path Finder (normally $40; Mac Gems review): A Finder replacement for power users, Path Finder gives you pretty much every feature of the Finder, but adds dual-pane file browsers; tabbed windows and tab sets; folder and file bookmarks; temporary "drop" stacks; many more sorting, filtering, and viewing options; more contextual-menu features; more-detailed information views; and even a built-in shell (Terminal) prompt. It's admittedly overkill for most people, but for those who've found the Finder lacking, Path Finder is a feature-packed alternative.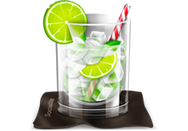 Socialite (normally $20; Mac Gems review): Socialite provides one-stop access to Facebook, Twitter, Google Reader/RSS, Flickr, and Digg—you can even configure multiple accounts for each service. With an interface that looks much like an e-mail client, Socialite lets you view all activity across all services in a single list, or you can focus on the "mailbox" for any particular service.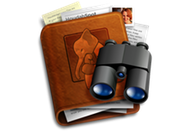 HoudahSpot (normally $30; Mac Gems review): If you like the power of OS X's Spotlight search technology, but not its too-limited interface and features, HoudahSpot can help. This utility lets you search multiple locations, exclude specific locations, sort your search results by more criteria, create search templates, assign searchable tags to files, and even find files based on an "example" file.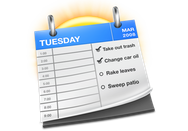 Today (normally $25; Mac Gems review): A longtime Gems favorite, Today displays your upcoming iCal events and tasks in a convenient, floating window. It also lets you create new iCal events and tasks without having to open iCal or Mail—and you can perform these tasks using only the keyboard.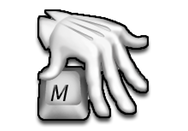 Keyboard Maestro (normally $36; Mac Gems review): This standout macro utility lets you automate frequently performed tasks. For each macro, you choose the trigger (the condition—such as a key press, timed event, or script—that initiates the macro), the actions that make up the macro, and whether or not the macro is systemwide or application-specific. Keyboard Maestro is also handy for assigning keyboard shortcuts to simple actions that OS X's built-in keyboard-shortcut feature can't handle.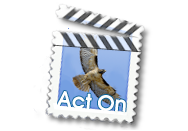 Mail Act-On (normally $25; Mac Gems review): This incredibly useful plug-in for Mail lets you invoke rules using the keyboard—if you can perform an action using Mail's rules, Mail Act-On lets you do it with a keyboard shortcut. You can also use Mail Act-On to quickly file messages into mailboxes, and it also adds Outbox rules to Mail. (Mail Act-On is one of our recommended add-ons for OS X Mail.)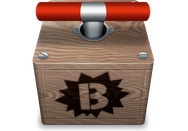 Blast (normally $10): The one bundle title that hasn't yet earned the Mac Gem badge, Blast is nevertheless a nifty app. It lives in your menu bar and shows you a list of recent files and applications. But unlike OS X's recent-items menus, Blast lets you sort and filter its list; displays previews of files; provides a "sticky" shelf for frequently accessed items; can be accessed and navigated entirely from the keyboard; and includes recently modified files, such as browser downloads, for easier retrieval.
These are all great programs, and many of them have gained significant features since we reviewed them. If even two are apps you've considered buying, the bundle is a good deal; if you end up using several of the included programs, it's a steal. But today's the last day, so get it before June rolls in.
(Neither I nor Macworld gets any referral fees or other benefits from recommending the Productive Macs bundle. It's just a great deal for a bunch of Gems.)
Want to stay up to date with the latest Gems? Sign up for the Mac Gems newsletter for a weekly e-mail summary of Gems reviews sent directly to your Inbox. You can also follow Mac Gems on Twitter.
Keyboard Maestro
Price When Reviewed:
$36 (free trial available)
Read our full
Keyboard Maestro review