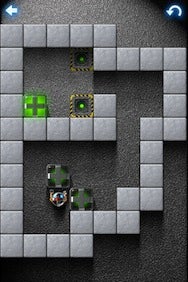 Were I a betting man, I'd probably be a few dollars poorer right now. Because if someone had bet me which developer would unseat Angry Birds from the App Store's top spot for ten days running, I would never have gone with "the guys from MacHeist." But indeed, the MacHeist team—which also runs iOS development company Tap Tap Tap—has owned the best-selling app for the past week and a half: Its $1 The Heist sold close to 700,000 copies at this writing. MacHeist co-creator Phill Ryu told Macworld that "we're well on our way to a million sales… The question at this point is 2, 3 million?"
And success breeds success. Buoyed by The Heist's impressive sales numbers, MacHeist reports that it has now reached the one million member milestone. MacHeist first launched back in October 2006, as a sometimes- controversial bundler of Mac software. In addition to the software bundles that made it famous, MacHeist also ran a series of online challenges; solving puzzles could earn participants free apps.
The Heist is a direct descendant of those online challenges. Progress through the game and complete its 60 puzzles, and you gain access to a free piece of (desktop) software—a $10 game available via Steam. With more than 7,000 ratings in iTunes, The Heist's 4.5 star average is rather impressive.
When we asked Ryu what's next for The Heist, he told us that the forthcoming 1.0.1 release "doesn't sound like much, but it'll pack a wallop."