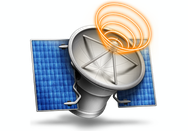 Sometimes it seems that as long as there have been RSS feeds to read, there's been a NetNewsWire to read them with. And though on Friday NetNewsWire creator and developer Brent Simmons announced that he had sold the venerable news reader to development and design firm Black Pixel, it seems clear from both Simmons and Black Pixel CEO Daniel Pasco that there will be a version of NetNewsWire gracing all of Apple's platforms for a long while to come.
NetNewsWire debuted almost a decade ago, with the first public version appearing as a Mac OS X-only affair back in 2002, followed by a 1.0 release in 2003. Since then, it's gone through a Madonna-like number of identity changes, even spinning off one of its original features—a built-in blog post editor—into a full-fledged app of its own, MarsEdit. (Simmons, no stranger to the wheeling and dealing of acquisitions and sales, sold MarsEdit to developer Daniel Jalkut back in 2007).
In 2005, Simmons struck a deal with news syndication site NewsGator that saw both him and NetNewsWire brought onboard as the Mac arm of the shop. At the time, Simmons said the agreement would give him more time to work on developing the app itself, and allow NewsGator to worry about the business concerns. And indeed, not only did he continue cranking on the Mac version of the app, but he also launched both iPhone and iPad versions that appeared on day one of their respective app store launches.
So why sell now? Only a couple of months ago, Simmons released a new free version of the app, NetNewsWire Lite, in the Mac App Store. It completely retooled the underlying code of the app, in preparation for revisions to the Mac, iPhone, and iPad versions of the app; however, in doing so it also eschewed many of the features from previous versions, upsetting some users.
"I've been working on NetNewsWire for nine years," Simmons told Macworld via e-mail. "I'm stepping away now only because one person can't do all three versions (iPhone, iPad, and Mac) and make all three great. If I know I can't make all of them great, then I should find a team that can. And so I did."
Black Pixel might seem like a strange choice; after all, to date, the company has mainly operated as an outside design and development house for other companies looking to build iOS apps, in addition to producing a few iOS apps. This will be the company's first app for Mac OS X, but don't mistake that for a lack of interest in the platform.
"I know their work and I know the people," said Simmons. "Even though their focus as a company has been on iOS, they have the experience and ability to work on Mac software too."
Despite NetNewsWire's immense popularity and general acclaim, the app hasn't been without problems over the years, with frequent complaints revolving around problems with the syncing of news feeds.
For his own part, Simmons sees only good things coming from Black Pixel's taking of the reins. The benefits for users are simple, he says: "higher-quality software, better than I could do on my own, updated more often than I could update."
And don't worry, he's not about to leave the Mac scene himself. "I'm still a Cocoa developer," he said in an e-mail. "Totally." But stepping away from NetNewsWire gives him the opportunity to pursue plenty of new avenues as well. "I'll have some free nights and weekends in the future. I'd like to learn new things, do new things. Write more, play music, learn Python, who knows what else. Just follow my nose a bit. Have some fun learning."
If you're interested in the nitty gritty of software development, both Simmons and Pasco have given an extensive interview to Daring Fireball's John Gruber on the deal.