Though iCloud proper won't be out until the fall, users who want to try out a beta of Apple's new iTunes in the Cloud feature can do so by downloading the new iTunes 10.3, available from Apple's Website.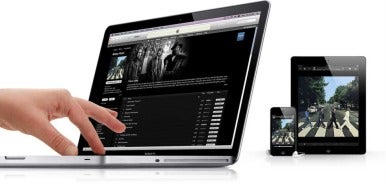 With iTunes 10.3, users will be able to browse past iTunes Store purchases and re-download them to their machine or iOS device, if the files are not already present. (You can download iTunes items for up to 10 devices registered with your Apple ID.) In addition, you can enable automatic auto-downloading across all devices, so that any song, app, or book you buy on your iOS device will download to your Mac, as well.
"Aha, but wait," you say. "Books? I thought I could only buy books on my iOS devices." No longer: starting on Monday, with both iTunes 10.2.2 and iTunes 10.3, you can browse and download any of the iBookstore's offerings. Just go to iTunes Store -> Books to see all of Apple's e-books. Unfortunately, you still won't be able to read them directly on your Mac—you'll have to go to your iPod touch, iPhone, or iPad for that.
While you'll need to download iTunes 10.3 to access auto-downloading and re-downloading on your Mac, you can try it out on any iOS device running 4.3.3 right now (sorry, Verizon iPhone users)—no patch required. Just head over to the iTunes app and tap the Purchased icon.
Mac and PC users can download iTunes 10.3 from Apple's Website or using Software Update. One note on regions: Currently, only those in the U.S. can re-download past music purchases, due to licensing deals.
[Updated at 7:03AM pacific to indicate that iBookstore browsing also works in iTunes 10.2.2.]
[Updated at 7:32AM pacific to reflect that iTunes 10.3 is a final version, and not a beta.]