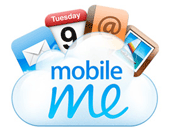 When Apple introduced its iCloud wireless data sync service Monday, many MobileMe subscribers were left scratching their heads, wondering what it would all mean for them.
Here are some of the facts—and, where clear answers don't yet exist, educated guesses—you should know as a current MobileMe member.
And don't forget to check out our complete iCloud FAQs for more details.
If you're a MobileMe user, you probably know the various parts that make up the service. iCloud will offer some of the same features as MobileMe (such as syncing of contacts, calendars, Safari bookmarks, and e-mail), but not all, and it will add new features, as well. And yes, that means MobileMe will cease to exist.
When the time comes, you'll be able to convert your MobileMe account into an iCloud account. Apple's MobileMe transition document says "When iCloud becomes available this fall, more details and instructions will be provided on how to make the move." Although iCloud will be in full swing this fall (at the same time that iOS 5 ships) existing MobileMe services will continue to work until June 30, 2012.
If you've recently purchased a boxed update and haven't used the code yet, or have an unused code in your account, you may be eligible for a refund. Apple has posted a support doc detailing how the process works. You can also request a pro-rate refund for the remaining portion of your subscription. For everyone else, Apple has extended your MobileMe subscription until June 30, 2012—after which MobileMe becomes as extinct as iTools and .Mac before it.
According to an e-mail Apple sent out on Monday, when you sign up for iCloud, you'll be able to keep your MobileMe e-mail address. In addition, everyone eligible for iCloud is now eligible for a free e-mail address ending in @me.com.
If you're wondering what will happen to MobileMe features such as Galleries, iDisk, Backup, Back To My Mac, and Find My iPhone, it's hard to say. When Apple talks about the future of MobileMe and iCloud, none of these features are mentioned. But as for Find My iPhone (free for owners of new iOS devices. Apple has recently updated Find My iPhone, so Apple clearly thinks it's still worthwhile. We certainly expect it to stick around.
), earlier this year Apple made it
Updated 8am to clarify that iCloud will also continue MobileMe's bookmarks syncing.