Something about Apple's presentation at its 2011 Worldwide Developer Conference in June reminded me of mob movies. No, I'm not likening Steve Jobs to the Godfather. But Apple's keynote presentation addressed so many longstanding Apple weaknesses and took the company in so many ambitious new directions, that I was reminded of the relentlessness of movie tough guys.
Old business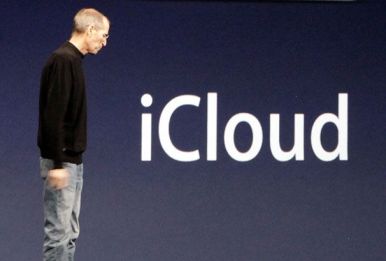 In Martin Scorcese's " GoodFellas," there's a scene that shows every member of a criminal job being found dead after the boss in charge decides they're all liabilities that need to be liquidated, all while "Layla" plays on the soundtrack. (If you're in a " Godfather" frame of mind, recall the bloodbath ordered by Michael Corleone during his godson's baptism.) It's a massive clearing out of old business, and we got a lot of that in this keynote. Except with very little blood.
Apple's Scott Forstall kicked off its announcement of iOS 5, the new version of the software that runs iPhones and iPads, with the humble explanation that he only had time to detail ten new iOS features. But that list addressed almost every major sore spot we've found in the iOS in the past few years. Forstall whacked notifications, cut the tether that tied iOS devices to computers, and sent the outmoded SMS text-messaging system to sleep with the fishes.
Sitting next to me during the event was Macworld Senior Associate Editor Dan Moren, with whom I collaborate on our live coverage of Apple events. Dan turned to me during the iOS presentation and said, "Wow, they're really knocking them down today."
The iOS has been with us since the day the first iPhone shipped in 2007, and in the intervening years Apple has been furiously adding new features. With iOS 5 there's still a lot that's new, but it feels like the first time that Apple has doubled back to fix features that made sense back in 2007 but are clearly antiquated today.
The current system of push notifications (individual pop-up alerts and a stack on the home screen that's dismissed when you unlock it) is a mess, but it's been completely overhauled in iOS 5 with the introduction of Notification Center. Safari on the iPad now supports tabbed browsing. There's finally a built-in to-do list, courtesy of the Reminders app. The Camera app finally lets you press a hardware button to take a picture. The list of fixes and re-thinks is remarkably long.
Head in the cloud
And I haven't mentioned the biggest re-think of all: the latest reboot of Apple's online service, iCloud. MobileMe wasn't a bad product, though it always had a hard time competing with other web services that offered most of its functionality for free. But for Apple to settle all family business, it had to die.
When you set up an Android phone or one running HP's WebOS, getting up and running is incredibly easy: enter in your user name and password. Your e-mail, contacts, and calendars are automatically configured, and if you're replacing an old phone, all your old data is automatically restored. The iPhone and iPad experience was much more complicated, because Apple couldn't count on MobileMe being there for every iPhone and iPad user—only the ones who paid $99 for the privilege.
With iCloud being free, everything changes. Not only will this allow Apple to stop asking you to plug in your iPhone to a Mac before you use it, but it makes set-up vastly simpler. You can put in your Apple ID and automatically gain access to your address book, browser bookmarks, e-mail, calendars, and the rest. It boots one of iOS's longstanding weaknesses right out the door.
More importantly, deeply integrating iCloud into OS X and iOS means that it's now part of the hardware/software synthesis that is at the core of Apple's ability to build great products. I'm not sure Apple has ever understood what it means to be an online-services company, selling various online features off on the side of Apple's core business. But iCloud isn't going to be some ancillary part of Apple: it's going to be everywhere, part of the experience of every iPhone, iPad, and Mac user.
Given Apple's shaky history with online services (eWorld, iTools, .Mac, MobileMe), this might be cause for some serious concern. But I think iCloud will end up being a big success, specifically because it's now front and center, rather than off to the side. There's nowhere for it to hide; iCloud will be just as much a part of Apple's products as the operating systems and the physical hardware. The iCloud experience will be subject to the same brutal scrutiny as all the other aspects of Apple's product-creation process.
There might be some bumps along the way, but I believe Apple will get this right. In fact, Apple must get this right.
New business
We shouldn't forget the Mac. Though a lot of people argue that most of Apple's energy is devoted to the iOS these days, the fact is that the Mac continues to vastly outpace the rest of the PC market in terms of growth. And with OS X Lion—due in July—Apple is showing that it's still innovating on the Mac.
There are the usual hundreds of new features in this latest OS X update. But there's a quality to the changes that seems different from recent OS X updates. A lot of them are inspired by iOS, but with added complexity that require a dedicated computer, rather than a simpler device such as an iPad or iPhone.
There will be a lot of hand-wringing about the changes to the scrollbars and scrolling behaviors, the emphasis on multi-touch shortcuts, and the redesigned Mission Control system that replaces Exposé and Spaces and adds a few new spins of its own. There will be the usual hue and cry from people who will declare the UI changes a betrayal of the Mac and a sign that the apocalypse is upon us and only iPads and iPhones will survive it. Some criticism will probably be deserved, and presumably some of Apple's radical gambits will have to be fixed or scaled back… while others shockingly succeed with little fight. Of course, it's hard to tell which is which until regular people start using Lion.
But let's set all those Lion interface changes aside for the moment. To me, the most intriguing new features in Lion are Auto-Save, Resume, and Versions.
All three of these features stem from Apple's engineers asking if some common ways we use our computers actually make sense. (Spoiler alert: they don't.)
Why keep hitting command-S to save your document? In Lion, the Save command vanishes—every document is always being saved. When you quit an app or try to shut down your Mac, why do you have to decide whether to save or not save every document you have open? In Lion, apps just shut down—and when they resume, all your files are still open just the way you left them.
Versions, like Time Machine, is an attempt by Apple to take geeky technology that's been around for ages and bring it to regular computer users. In fact, you can think of Versions as a sort of Time Machine for your files: As your apps auto-save, they're also keeping track of what's been changed since the last time they auto-saved. If you regret that you deleted something yesterday, you can just roll back to yesterday, grab that something, and pull it forward. It's an ambitious feature that will change the way most Mac users work, and I'm really excited about it.
This is the path Apple has chosen: It's getting rid of its old liabilities and striking out in bold new business directions. Although Apple tends to settle old scores without shedding as much blood, it's still an aggressive approach that even the Godfather would have understood.
[Jason Snell is Macworld's Editorial Director.]