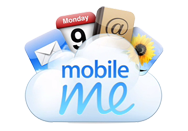 As Apple gets ready for the fall launch of iCloud, its brand new Internet service for Mac and Windows, it seems only right to mark (if not exactly mourn) the passing of MobileMe, one of the rare product flops Apple has seen in recent years. While there was much to praise about MobileMe, there were too many problems—both real and perceived—that ultimately doomed the service.
What went wrong with Apple's pioneering Web services infrastructure? Why did Apple feel that its only option was to demolish the MobileMe brand? In part, it was a simple matter of established pattern. As we saw with MobileMe's predecessors, iTools (2000-2002), and .Mac (2002-2008), when Apple is ready to move on, these services simply cease to exist. MobileMe is on the same path, despite its being granted an unprecedented year to wave goodbye.
MobileMe featured several elegant-looking Web-based applications including Mail, Contacts, and Calendar, and offered corporate-style sync functionality to all users. Apple also threw in 20GB of online storage, the ability to synchronize browser bookmarks, an online photo gallery for all computers and devices, and more. The service also functioned as a Web host, specifically interoperable with Apple's iWeb, itself on the slow road to oblivion.
Despite its valuable features, the technical problems it eventually solved, and the improvements made to the service over time, MobileMe never was able to commnad the esteem of the Mac community. Here are some of the reasons why.
1. MobileMe could not recover from a miserable debut
No doubt, products have survived a worse rollout and managed to prosper. But MobileMe's debut debacle was no perception-versus-reality distortion field. MobileMe (aka ImmobileMe, MobileMess) collapsed on contact alongside otherwise notable multiple product launches.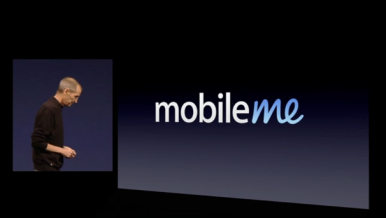 From the start, it was plagued with infuriating technical problems—from syncing bugs that erased iPhone customer contact lists, to a mail server crash that locked people out of their e-mail accounts. These breakdowns forced Apple, at the dawn of the service, to apologize to its subscribers and make it up to them with a free 30-day, followed by a 60-day subscription extension. Those events overshadowed the service from then on.
Today, we know that because of its technical glitches, the boss hated MobileMe from day one, and the only thing more amazing than its initial malfunction was its continued existence.
To the unfortunate MobileMe team, Apple's CEO Steve Jobs said this: "It was a mistake to launch MobileMe at the same time as iPhone 3G, iPhone 2.0 software, and the App Store. We all had more than enough to do, and MobileMe could have been delayed without consequence."
According to a recent Fortune Magazine report, those were some of his more benign remarks to the group he assembled at Apple's Town Hall auditorium for the official dressing down. In that same meeting, Jobs reportedly uttered these unforgettable words: "You've tarnished Apple's reputation. You should hate each other for having let each other down."
To the public, Jobs said this: "The MobileMe launch clearly demonstrates that we have more to learn about Internet services. And learn we will. The vision of MobileMe is both exciting and ambitious, and we will press on to make it a service we are all proud of by the end of this year."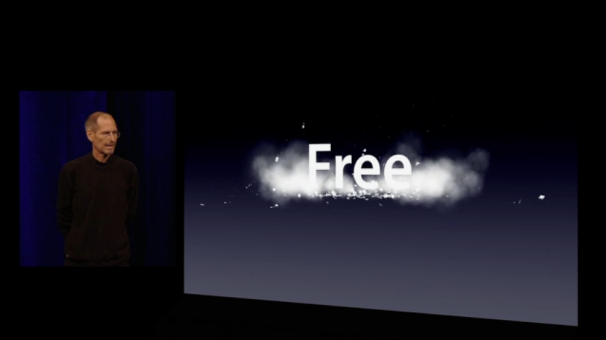 Fast forward to last week: It was no accident that Jobs himself delivered the iCloud portion of this year's WWDC keynote. With recollections of the MobileMe debacle still fresh in people's minds, there had to be some way to boost the credibility of Apple's claims for its fourth Internet services initiative. Jobs himself offered a stinging reminder (met with grim laughter) to the audience: "Why should I believe them? They're the ones that brought us MobileMe? It was not our finest hour, but we learned a lot."
2. MobileMe performance remained uneven over time
If MobileMe's launch had its share of problems, the public perception of the service never completely evolved, either. There's no way to generalize individual experience, but overall, MobileMe was not universally as easy, seamless, and trouble-free as its billing suggested.
For some, aspects of MobileMe such as Mail, Contacts, and the new Calendar, as well as syncing prefs and bookmarks, were solid. For others, using MobileMe was like walking into a briar patch. iDisk was often criticized for its slow performance. Macworld's most recent MobileMe review found that "in casual use, syncing files between my local iDisk and Apple's servers felt slow and finicky compared to Dropbox… iDisk's performance depends on what you store on it."
MobileMe defenders often praise the product in its entirety—for its slate of combined services—rather than calling out the merits of any particular feature. But few people actually used every component of MobileMe. And even from aficionados, we rarely heard ringing accolades.
Even when arguably good features were added to MobileMe, they seemed more complex to set up than they should have been. In a recent example, a Macworld article on MobileMe's Calendar upgrade spends some 650 words (and includes multiple article references) telling readers how to switch from MobileMe's old calendar to the new CalDAV one. The reader comments on that page more or less typify contentious user assessments of MobileMe.
Steve Jobs promises that the new iCloud will "just work," and this time he really means it. The sad part is that many people did appreciate MobileMe's ad-free respect for privacy and did not have problems with the service—just not enough people.
3. The name failed to resonate
MobileMe's antecedents started life at Macworld Expo 2000 as a service called iTools, Apple's "highly anticipated Internet strategy." It paired Mac OS 9 with the iTools Internet services, and everyone was crazy about its freshness and innovation. First, there was the way-cool mac.com email address: then-iCEO Steve Jobs demoed steve@mac.com, and everyone whose first name was not Steve rushed to register their own first name with a mac.com address.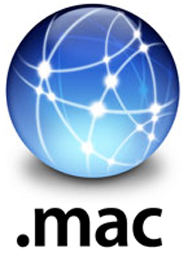 iDisk (20MB) was very slow, true. But seriously, where else in the year 2000 could you find services like iCards, HomePage, and KidSafe—for free?
Two and a half years later, as demand for storage space and those still-cool mac.com addresses continued to soar, everything changed. At Macworld's New York Expo in July 2002, Apple rebranded the iTools service as .Mac and converted it to a $100-a-year subscription, offering 100MB of server space with augmented technical support. The rebranded service worked with the new Mac OS X and offered more features, such as calendar syncing, anti-virus protection, and backup.
The name seemed a little awkward, what with the dot up front. But it was likely the expense of the service that cooled public excitement. After all, iTools had been billed as "free for life." Still, you got to keep your HomePage and your mac.com e-mail address, and use iCards, even if you were not a .Mac paying customer.
Then Apple came up with the name MobileMe, in an effort to make the Internet service more consumer-friendly and device inclusive, and less Mac-centric. Launching on June 9, 2008, the name was derided on message boards and Mac user forums. To many, it sounded silly and unprofessional. It also sounded vaguely Windows-like (Windows Me, My Computer). Existing customers could keep their mac.com e-mail addresses (and could also use me.com), but new subscribers did not have that choice. It was me.com or go somewhere else, which many did. Was the e-mail objection shallow? Probably. Was it a real issue? Yes. Did it contribute to the service's demise? Indirectly, by encouraging those who really hated the me.com domain to look elsewhere for the MobileMe services they wanted.
4. MobileMe was too expensive
MobileMe cost $99 a year, but for many potential subscribers, it was hard to justify paying that amount when you could cobble together comparable services for free or less. Even if you purchased MobileMe at a discount from Amazon.com, if you didn't want to lock into all the Apple apps, or you only needed a limited number of features, even $60 starts to sound a bit on the high side.
Though not without their own issues, Gmail, Google Calendar, Google Docs, Picasa, DropBox, and others have become increasingly popular providers of free, cloud-based services to Mac users. Sometimes, the free services offered a better deal than MobileMe. DropBox, for example, offers more storage space for a lower price. Sometimes it was more complex to use a free service, but not always. Macworld's review of the MobileMe update late last year stated, "MobileMe still lags behind competitors such as Gmail and Yahoo! Mail in some respects. For example, server-based rules are far more limited than what OS X Mail or Gmail offer."
Moreover, Apple has been quietly chipping away at MobileMe's exclusive features over time. Apple ignored iWeb in the latest iLife upgrade, which was a huge disappointment to users who liked the program and appreciated its convenient interoperability with MobileMe. It freed up the Find My iPhone (and iPad) app, which previously had been a significant MobileMe incentive. From both a user and a marketing standpoint, it became increasingly difficult to differentiate MobileMe from other Apple or third-party services.
It would be hard to pinpoint whether the deconstruction of MobileMe was part of a grand strategy, but if it were, would we be surprised?
Up ahead: iCloud
Apple's new iCloud service harks back to the original iTools in some ways. Once again, the Internet service is free and offers an e-mail address. Plus, it features the updated core applications of both .Mac and MobileMe. But it also looks ahead and transcends older services as Apple seeks to unify its offerings and better integrate the cloud into evolving new ways that Apple customers are using their iPhones, iPads, and Macs.
iCloud requires iOS 5, which will run on the iPhone 3GS, iPhone 4, third- and fourth-generation iPod touch, original iPad, and iPad 2. On the Mac, you'll need to run Mac OS X Lion and iTunes 10.3 or later.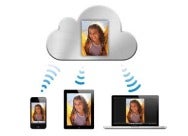 iCloud will sync your contacts, calendars, e-mail, and Safari bookmarks between iOS devices and computers. It will also offer document storage, photo storage, and music-syncing features, and backup features for iOS devices. iCloud will sync documents created with Apple's apps (Pages, Numbers, and Keynote) as well as any third-party apps that are adapted to operate with iCloud.
iCloud's Photo Stream feature automatically imports any new pictures taken on an iOS device or added to iPhoto and stores them for 30 days in the cloud. You can view those photos on (and in some cases download them to) other iOS devices, computers, or Apple TV. Photo syncing is limited to 1000 pictures on iOS devices, but is unlimited on computers.
As soon as iOS 5 ships this fall, subscribers will be able to convert their MobileMe accounts to iCloud. But you don't have to do anything right away, as MobileMe will remain in service until June 30, 2012; current subscribers can stay with the service until then, if they choose.
Anyone who has a me.com e-mail address will keep it, and everyone eligible for an iCloud account can sign up for a me.com e-mail address. Anyone who bought MobileMe or updated it recently can get a refund or a pro-rated refund.
Few specific details are available right now concerning the transition of Galleries, iDisk, Backup, Back To My Mac, or iWeb sites. But current MobileMe subscribers have a little more than a year to figure out a contingency plan for handling the various components of the services they currently use.
One thing's for sure. You won't get another shot at a mac.com e-mail address.
[Jackie Dove is a senior editor at Macworld.]