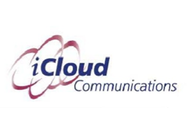 A company called iCloud Communications filed a lawsuit against Apple last week, alleging trademark infringements over Apple's use of the name iCloud. The suit, filed in Arizona, seeks "preliminary and permanent injunctive relief, monetary relief, and attorney's fees," because of what iCloud Communications describes as "infringement, unfair competition, and injury to business reputation." Steve Jobs unveiled Apple's iCloud service during the Worldwide Developer Conference keynote last week.
According to the lawsuit, iCloud Communications formed in 2005, offering various cloud computing products and services. The suit alleges that "[t]he goods and services with Apple intends to use the 'iCloud' mark are identical to or closely related to the goods and services that have been offered by iCloud Communications" since the company's inception.
The suit further elaborates on what it terms "Apple's Pattern of Willfull Trademark Infringement," citing Apple's legal history with the Beatles record label Apple Corp., McIntosh Labs, the Mighty Mouse, and of course, the iPhone name. In that last case, Cisco sued Apple over the latter company's choice for a name for its then-new smartphone. (Cisco had a line of VOIP handsets using the iPhone name.) The two companies reached an agreement allowing both of them to share the iPhone name, but financial terms of the deal weren't disclosed.
The iCloud Communications suit states that:
Apple's announcement and launch of its "iCloud" cloud computing service appears to be just one more example of Apple's "act first and worry about theconsequences later" approach to trademark use as even the most cursory Internet search—which could have easily been conducted by any of the legion of Apple's in-house marketing or legal staff—would have revealed the prior, long term usage of the iCloud Marks by iCloud Communications.
The suit points out that Apple did purchase a U.S. Trademark registration for iCloud from a Swedish consulting company, though iCloud Communications alleges that it used the iCloud name for two years prior to the Swedish company.
Apple didn't respond immediately to Macworld's request for comment on the suit.